East Dorset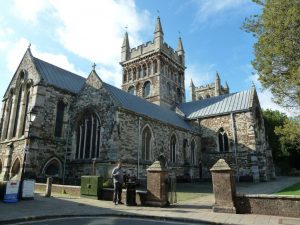 Our friendly and active East Dorset Group was established early in 1977 with just nine members. Growing over the years, at one point numbering 80, we have now settled back to around 30 members.
We start almost all meetings with tea or coffee and biscuits, while Committee members circulate and welcome new visitors.
We have a speaker for about an hour followed by questions and we try to obtain two or three home grown speakers a year.
We display a Group Notice Board keeping members up to date with activities of the Society and the Group and identifying Group personalities.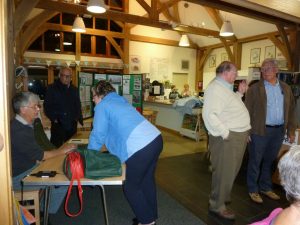 We run a Help Desk using a laptop connected to the internet to answer queries. We always try to add a Christmas party or social element to our December Meeting. In the past year we have run two Computer Help Days on a Saturday to advise members and the public not only on family history orientated computer enquiries, including demonstrations of the programmes available in this field, but also the use of computers generally. These Help Days utilise the extensive IT experience of seven of our Members.
Meetings are at 7.30pm for 8.00pm.
Programme
The Parish Chest Speaker – Kirsty Grey
The Forge at Ashington Speaker – Ken Fanner
Contact
Use the form to send a message, or telephone Sue Stevens at 01202 889488 or John Tanner at 01202 888368. Please use the form for any queries or comments about the programme.
While Group members have a good deal of local knowledge, they are not usually in a position to carry out documentary research. If you need research done, please see "How We Can Help."