West Dorset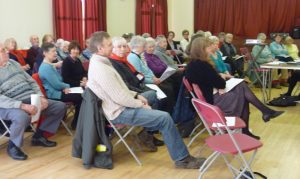 We are a small friendly group that meet at Loders Village Hall, Loders, Bridport, DT6 3SA at 2pm on the second Saturday of each month. Usually we start with a few minutes catching up on any news from Yeovil HQ or elsewhere and then we usually have a guest speaker followed by tea and biscuits and a chance to chat to others and ask questions, ending at 4.30pm.
The West Dorset Group is not doing an October meeting because of the Open Day, details of Nov and Dec will follow..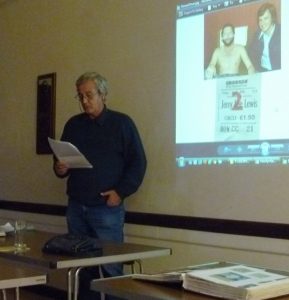 Of the talks, while there will always be a couple in the year based in and around Dorset and Somerset, many of our group do not have local ancestors and so we try to include talks with a wider appeal. As well as the more formal talks, members of the group have brought in some aspect of their own research to talk about and also once a year we also try to have some sort of workshop or exhibition involving members' research.
Programme
Friday 11 March 2022 at 2 PM
With a PhD in Ethics and a background of teaching Psychology, University lecturer Dr Penny Walters, author of recently published 'Ethical Dilemmas in Genealogy' will discuss what ethics and morality mean, and what these have to do with genealogy. 'I'm just compiling our family tree, what can go wrong?'
If anyone would like to join any of the zoom session, contact Jane and she will send you the details.
Friday 25 March 2022 at 2:30 PM
Research Your Somerset Family by Esther Hoyle from Somerset Archives Service

An introduction to the types of records that can help you put together your family tree and focuses on the records held in the Somerset Heritage Centre. Family historians make up the largest percentage of Somerset Archives users. With TV programmes such as "Who Do You Think You Are" and the availability of websites such as Ancestry and Find My Past, family history or genealogy continues to grow in popularity.
If anyone would like to join any of the zoom session, contact Jane and she will send you the details.
Brought to you by the West Dorset Group on behalf of S&D FHS
If any member would like to join any of the zoom sessions, contact Jane [email protected], and I will send you the details.
Contact
Use the form to send a message or telephone Jane on 01308 425710 . Please use the form for any queries or comments about the programme.
While Group members have a good deal of local knowledge, they are not usually in a position to carry out documentary research. If you need research done, please see "How We Can Help."
Whitchurch Canonicorum WWI Memorial
Sylvia Creed-Castle organised an exhibition in March 2018 about the men listed on the Whitchurch Canonicorum WWI memorial. You can download here a list of the men with more details of their lives and deaths.
| | |
| --- | --- |
| 4 September | Zoom meeting 2pm |
| 10 October | 'Where the Dipping is Ripping': the Dorset Photographs of Joseph Robert Potts – Carlos Guarita (Zoom meeting) |
| 14 November | Herrison Asylum Project' – Jacqui Halewood (Dorset History Centre). (Zoom meeting) |