A Family Tradition of Bakers
Posted on 23rd December 2020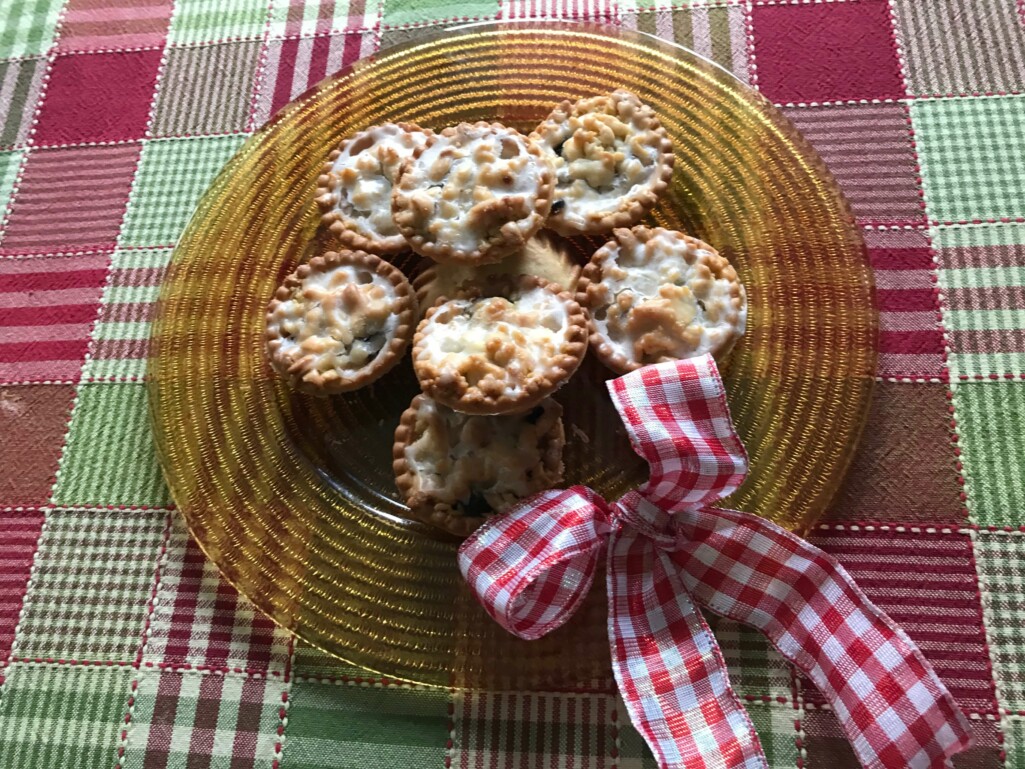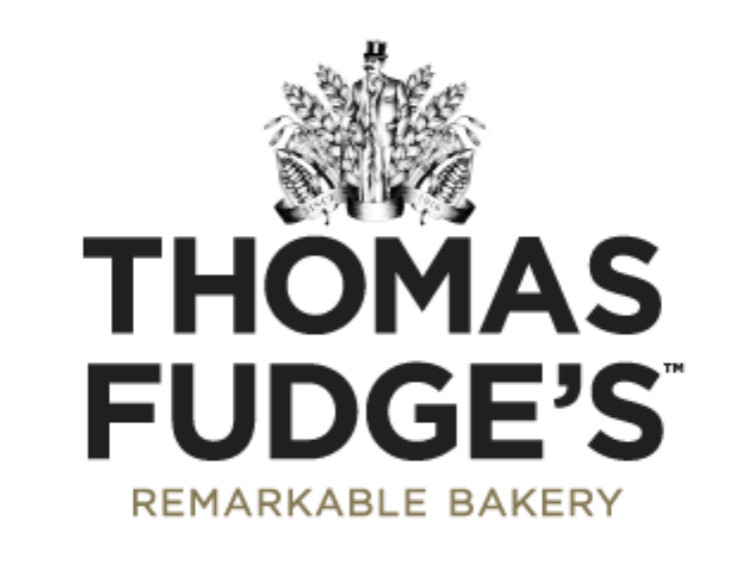 When I first tasted the delicious mince-pies on sale at The BakeOut my interest was sparked mainly because of the welcoming smiling face of Marcus, who is a great communicator, and so I asked him a couple of questions and I discovered that the mince-pies are made to an old family recipe and he showed me the machine that is used. I found all this very intriguing —the 100 year old machine, the fact that I could buy items in Waitrose with the name Thomas Fudge on them and I was immediately hooked in and was sure that there must be an interesting family story here. With the discovery of a revealing census from 1891 as my starting point I was able to begin to unlock doors into the fascinating Fudge family history. This article first appeared in The Conduit Magazine.
A Family Tradition
We are fortunate indeed to have local bakers in our area who have been producing bread and cakes for us over the years. Often these bakeries continue within the same families through the generations.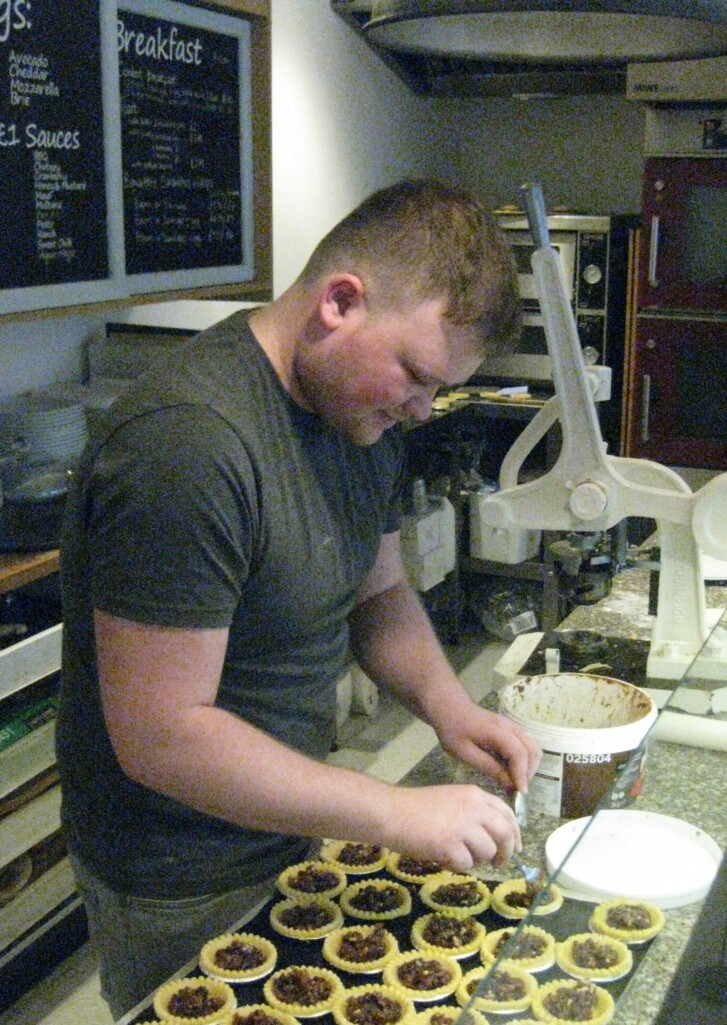 Here in Sherborne fourth generation bakers Marcus and sister Nicola Fudge have recently celebrated five years at 'The BakeOut'. Recently the century old machine, purchased from John Hunt of Bolton makers of pie and tart machines for over 150 years, has been pressed into service, once again, to make a range of delicious mince-pies to old family recipes. I made enquiries with the Bolton company sending a photo of the pie making machine and received this reply: "this is likely to be an early 'Little Champion' machine. We have sold over 60,000 of these machines over the years with few changes to the design".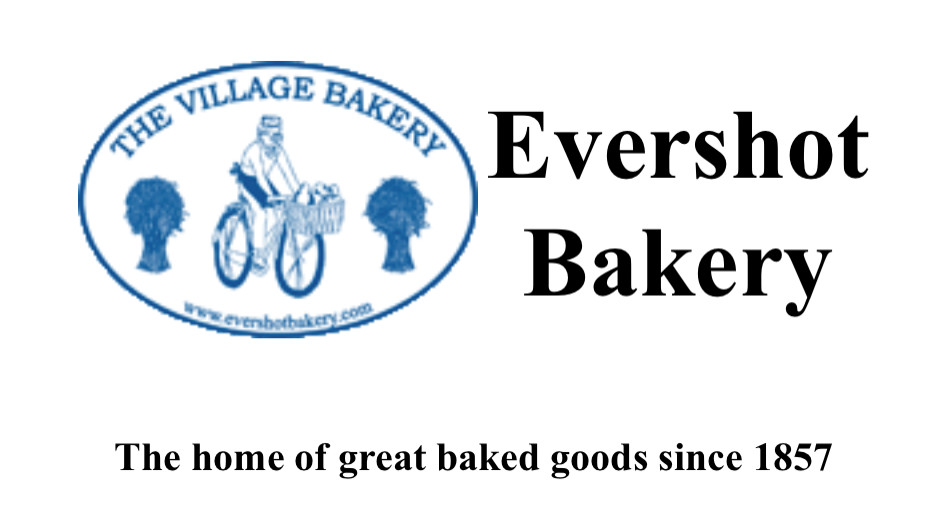 Marcus and Nicola's great grandfather Percy Fudge joined his brother Thomas, who had trained at the Evershot Bakery in the 1890s, and the two of them founded the Fudge dynasty of bakers. The Evershot Bakery came into being in 1857 and is still going strong today.
In the photograph of Evershot, from a postcard from the early 1900s, the Evershot Bakery is just behind the camera and to the right. This beautiful photograph is reproduced here from David Burnett's Lost Dorset – The Villages and the Countryside.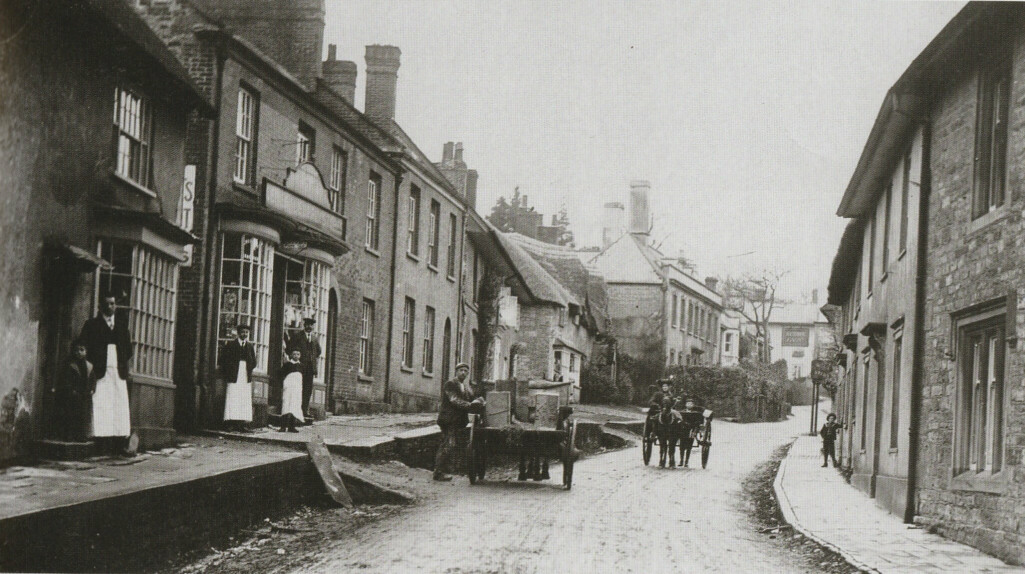 Thomas and Percy first established a bakery together in Cattistock and then more latterly in Leigh.
Percy's son Dennis took over the Bakery in Leigh where delicious fresh bread and cakes were produced for many years. There would have been early morning starts and long hours but it was creative, rewarding and satisfying work as uncountable numbers of customers, over time, have enjoyed and appreciated the fruits of their labours. It was Dennis's son – Marcus and Nicola's father – who introduced my very favourite mince pie – the one with a lemon and crumble topping. He was inspired to create the recipe having tasted something like it when in Germany.
Using the historic pie-making machine, in order to make my favourites, firstly a quantity of shortbread pastry is weighed out and pressed into a pie case and then the 'secret recipe' comes into play to complete the transformation into an outstanding mince-pie. The trusty old machine makes different sized pies producing the topping and a fancy edge too, when required. At Christmas time Marcus is to be seen behind the counter at The BakeOut running up a fresh batch of mince-pies for our enjoyment.
If you would like, please send us your comment.
Comments
26 December 2020
I grew up in Yetminster in the 1960's and Fudges bakery delivered the bread twice a week in a little Morris minor van.
— Heather Cousins