Christmas Star(s & Stripes)
Posted on 23rd December 2015
Robin Ansell continues Barbara's 'transtlantic connection' theme for Christmas tree decorations.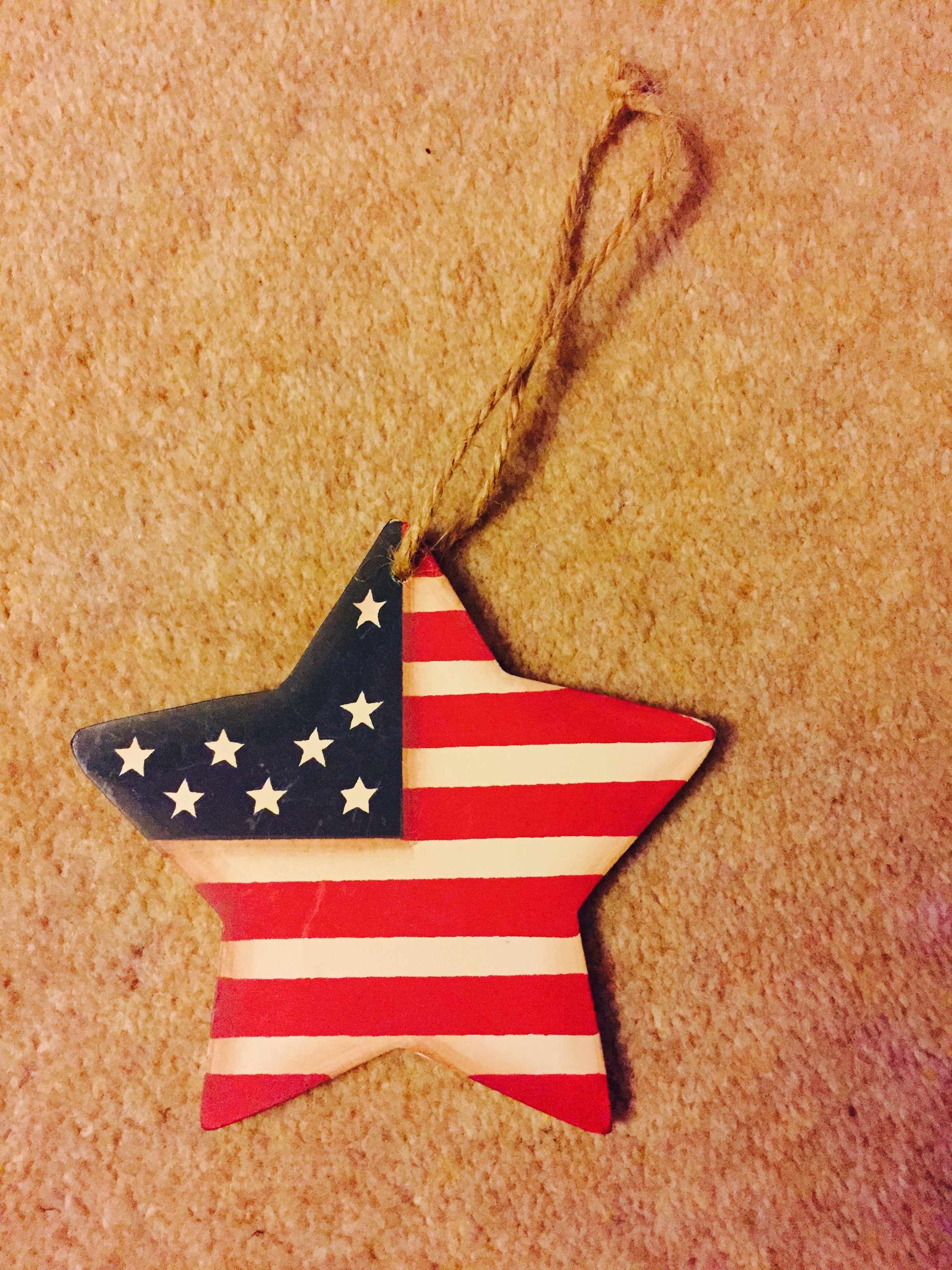 Following Barbara's story of tree decorations on both sides of the Atlantic, I offer our 'stars & stripes' Christmas tree star! It has adorned our Christmas tree every year since 2006 – when it was presented to us in Pennsylvania, by our then newly-discovered American cousins. Connecting with them was in large measure due to the hallowed pages of the Society's journal The Greenwood Tree and if you would like to read the back story, please search your 40th anniversary GT CD compilation using the  keywords: Ansell & Steiner.
So, as the Christmas tree is decorated each year, we have fond family memories of our long-lost transatlantic relations, that the SDFHS helped us to find!
Happy Christmas,
Robin Ansell