Christmas Tree Fairy Story
Posted on 22nd December 2015
Patricia Spencer recounts how the rediscovery of the 1950s fairy which had always graced the top of her family Christmas tree awakened memories of Christmas decorations from the past.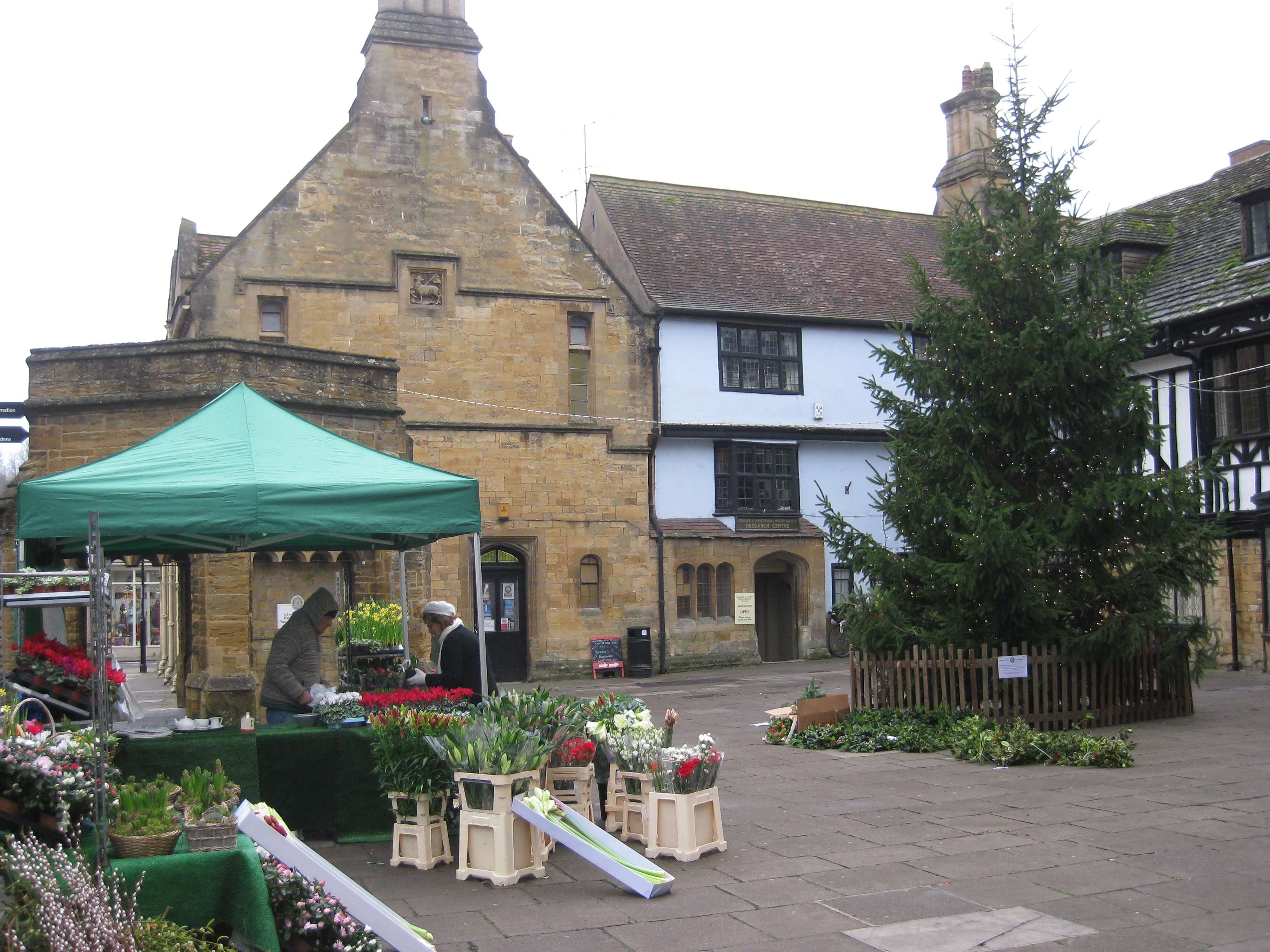 Last weekend I bought a small Christmas tree from the man who sells plants and flowers outside the Family History Centre in Sherborne and I called in at the Centre to say 'hello' to whoever was there. Seeing the tree I was carrying and my having remarked that when I got home I'd be making a new dress for my mother's sixty-year-old fairy, prompted the sharing of tree decoration memories among our volunteers, and we concluded that that was the whole point of Christmas tree decorations – to bring back memories. While stitching together the new dress later that day, I realised that my mother must have done the same thing, probably several times, as the fairy no longer has her original dress, and I got to thinking about how Christmas decorations can be passed on from one generation to the next and have their own stories to tell.
Our family Christmas started every year when a large parcel arrived from our Grandmother in Ireland – it contained not only presents but also home-made Christmas cake and pudding, a box of Galtee cheese, and both black and white puddings. I suspect that Grannie had started sending a parcel of food when we still had rationing in England but we were all very pleased that she continued this throughout our childhood. The next big excitement each year was when the box of decorations reappeared and we had the pleasure of adding to it by making our own. Decorating the tree, in my memory, didn't happen as early as it does now – I don't think it was ever before Christmas Eve (as another of the volunteers at the Centre also recalled) when we would add the baubles, tinsel, chocolate treats, real candles (no 'health and safety' rules then!) which attached with a kind of crocodile clip, and, finally, the fairy on the top.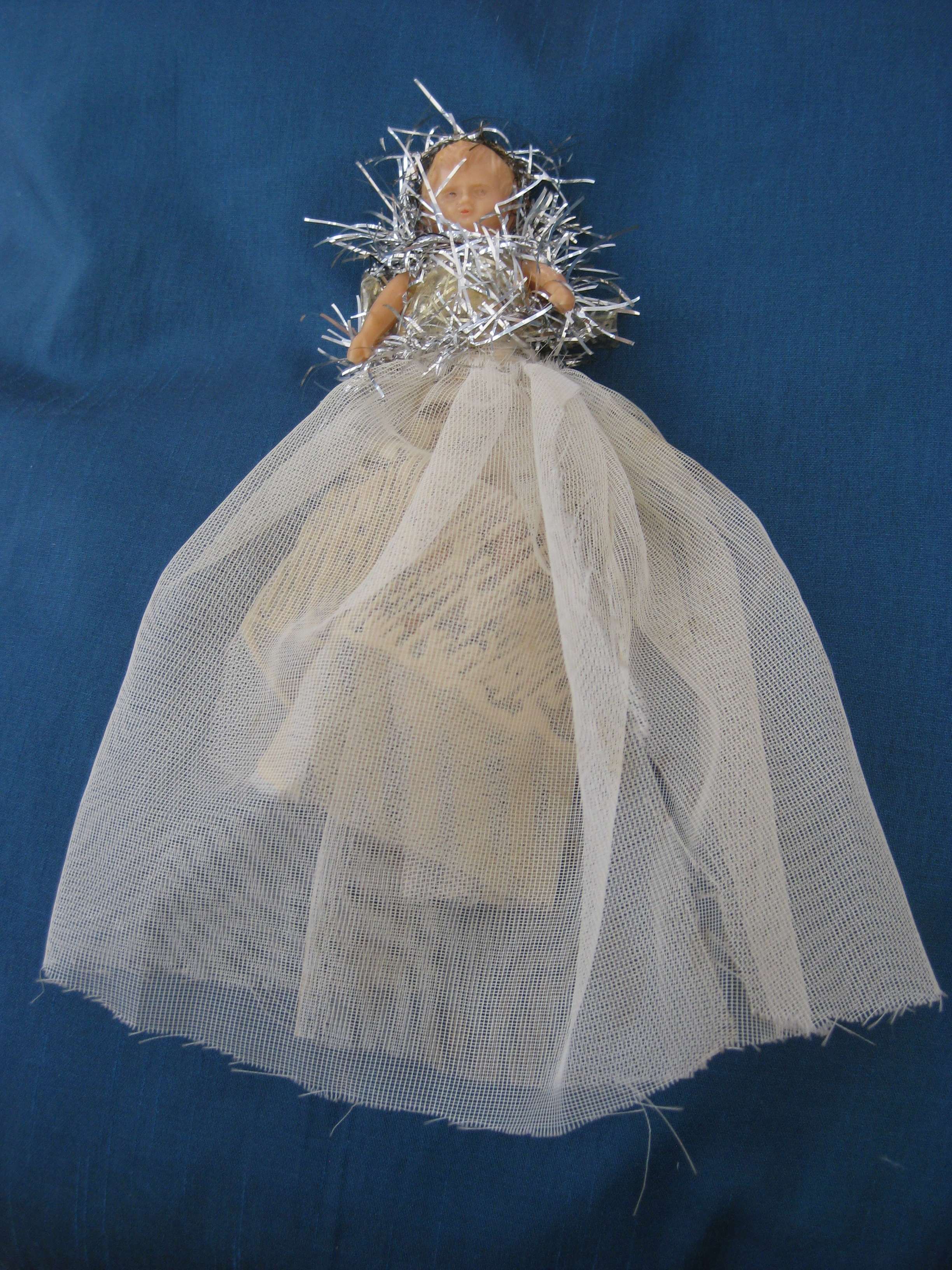 All through my childhood we had the same fairy – a small doll, dressed in white with a tinsel tiara. Although her original dress, wings and wand are long gone there are images online which give some idea of her original appearance (search on 'Airfix Christmas fairy'). The photo on the left shows her before her latest 'make-over' complete with tinsel that must be at least 30 years old! So far as my sister and I can recall, she was banished from the tree sometime in the 1970s or 80s. After that every Christmas the box of decorations came out but the fairy never appeared: I suspect that Christmas tree fairies just went out of fashion.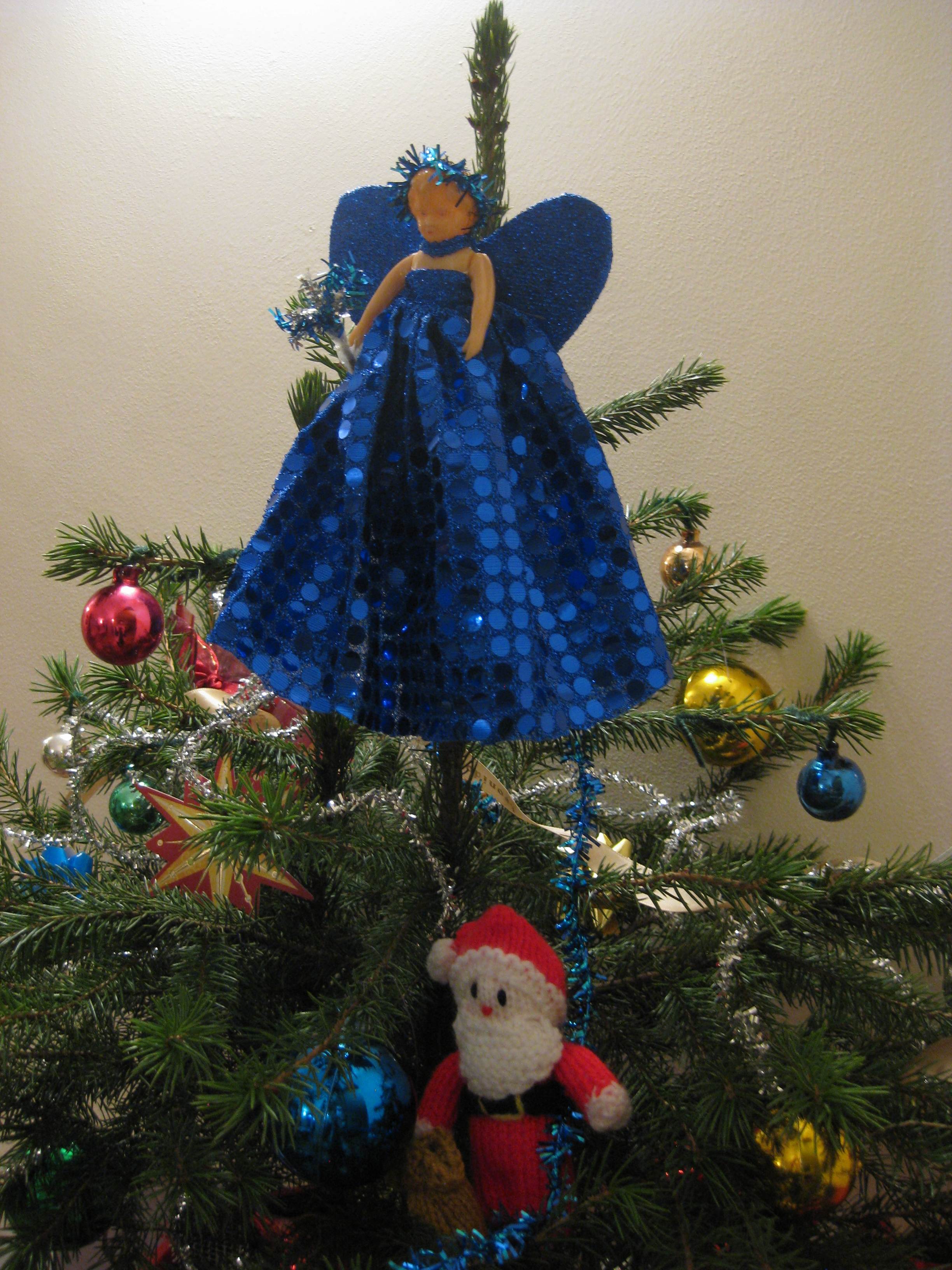 This year, having inherited the fairy, and having made her a new dress, she is now proudly bestowing her fairy-blessings on us from her rightful place at the top of our tree. The Santa with a sack of toys was knitted by my mother – she used to make one for each of the children in the primary school class that my sister taught.
If your own family decorations bring back memories please do get in touch – we would love to hear your stories and share them this Christmas.

Patricia