Desperately Seeking Granny
Posted on 5th February 2014
The Society's Chairman, Ann-Marie Wilkinson, describes a family history help session at Burnham-on-Sea.
They say that you should try to do something new every day.  Well on Monday (3rd February), I was interviewed live on Radio Bristol and Somerset Sound.  This was at the National Libraries Day at Burnham-on-Sea where I was doing a "Desperately Seeking Granny" session.  I was supposed to be talking about Family History so I was a bit surprised when the first question I was asked was about my nail varnish!  I have just come back from a cruise down the Atlantic Coast as far as Agadir in Morocco and had had my nails done for the occasion! The programme, including my interview, can be heard here until 10 February.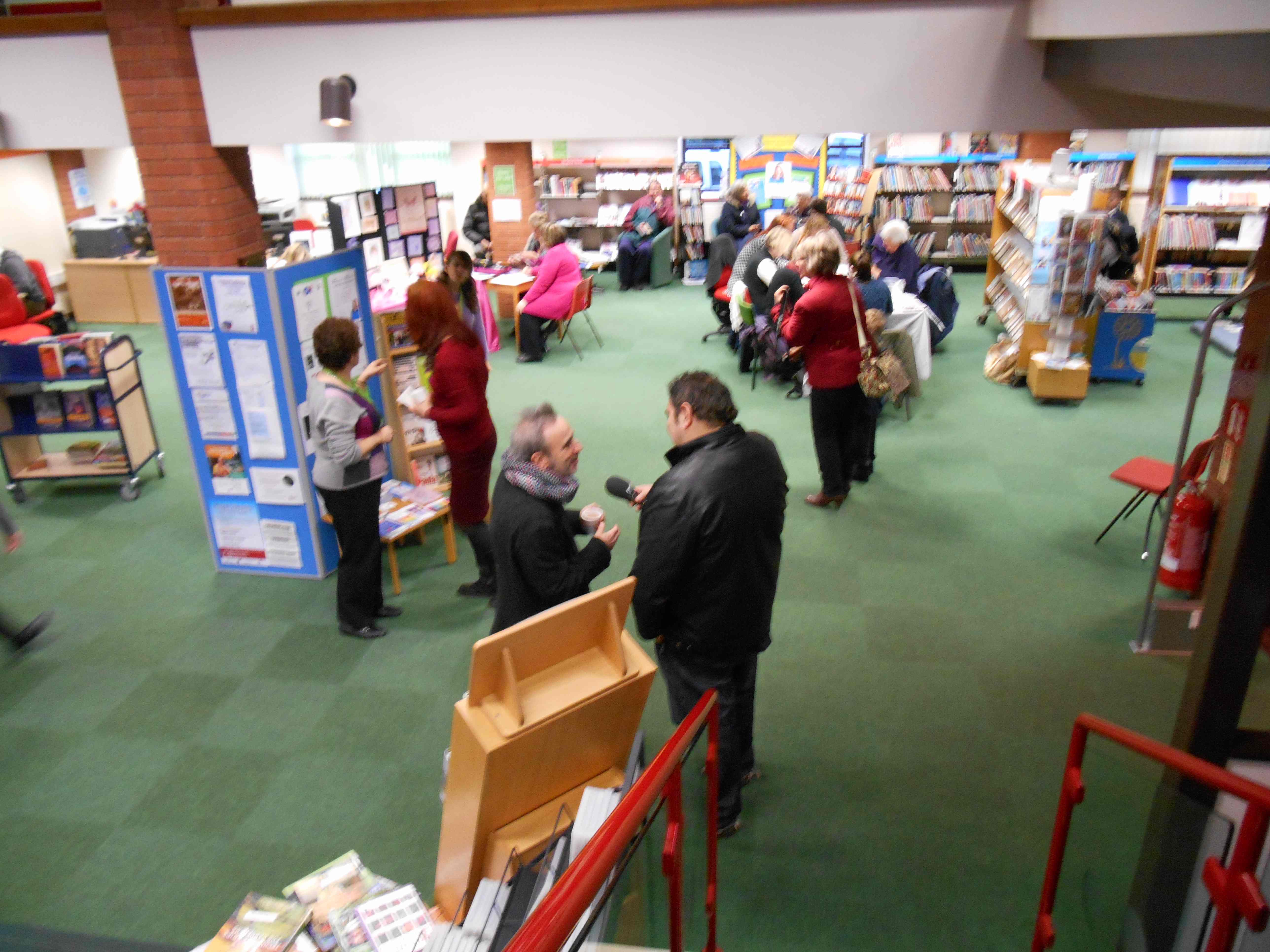 There were many activities in the library including jewellery making and a parchment sculpture demonstration.  The people from www.Burnham-On-Sea.com were there and took some photographs.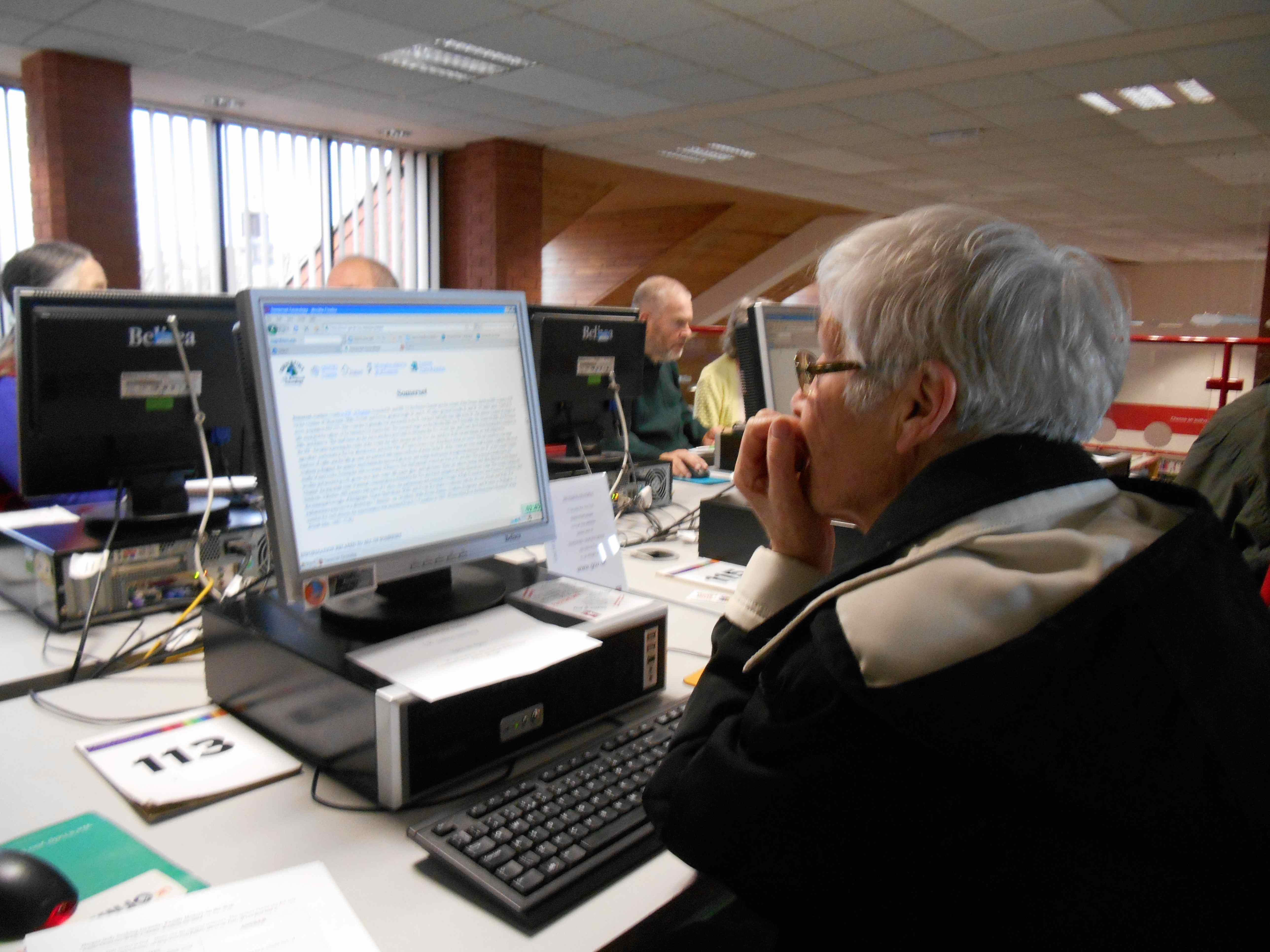 Several of the helpers from the regular session we run at the Library on the first and third Thursdays of the month were there to help.  We had a number of people using the eight computer set aside for us.  Two ladies turned up who discovered that their families had a lot in common, both coming from mining families from Radstock.  One lady had been born in Mansfield, Nottinghamshire, after her family had moved there when the Somerset Coalfield closed.  We first found her birth in the GRO index on www.freebmd.org.uk  Then, working back we found her parents' marriage and finally traced her father back through two censuses and discovered him at 3 weeks old in 1901 being un-named!  These sessions can be too short to make much progress, but can be very useful at getting over "brick walls".
"Desperately Seeking Granny" is a worksheet devised by our Secretary, Ted Udall, to use to introduce people to various free website that can be used for Family History research.  It is designed for beginners to work through at their own pace.
Ted Udall will be teaching a five-week evening class 'Basic Family History' at the SDFHS Research Centre in Sherborne, starting on 19 March. Full details.
Ann-Marie Wilkinson