Family Wedding – Chicago Style
Posted on 7th December 2013
Before going to the USA for a family wedding Barbara Elsmore wrote here about a charming family tradition. She now summarises her visit and reflects on the importance of family connections, past and present.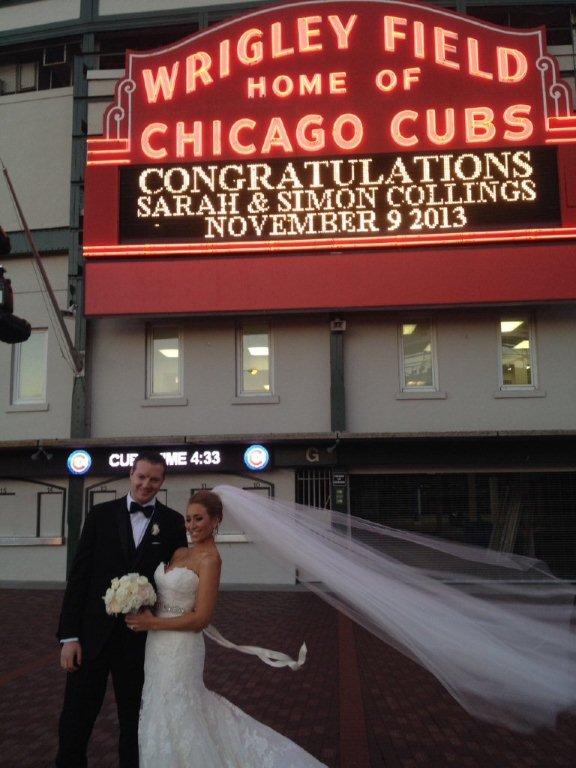 Just back from my nephew's wedding held in a swish, downtown hotel in Chicago. It was  certainly different from anything I had been to in the past but then our own, once familiar, wedding ceremonies are evolving with the changing times. The minister talked of the young couple's heritage referring to Simon (COLLINGS) as a pedigree with his British heritage and Sarah (KIRCHHOFF) as more of a mongrel with her Norwegian, German, Irish and English background. I thought how wonderful to have such a lot of family history research to do in Sarah's case but then I realised just what a complicated process this would be. As a non-American I could see how fascinating it must be to trace back to all those early family members who would have travelled to America and contributed to the establishment of your family. Weddings are wonderful times for re-uniting old family members and I was delighted to meet again with my first cousin Geoff JACKSON who lives in California. Geoff and my brother Roger, both with engineering backgrounds, are part of the exodus of the many British people who have left these shores to make their lives in America. One of the last times I saw Geoff was in January 1952 when he stayed with us when his younger brother was born.
Here we are pictured when my mother and grandmother took us into London from Uxbridge to see Billy Smart's circus. Geoff remembers eating Weetabix for breakfast with us and when he went home he asked his mother if he could have Weetabix and she said 'no' because it took up too much milk (this of course tells us more about post-war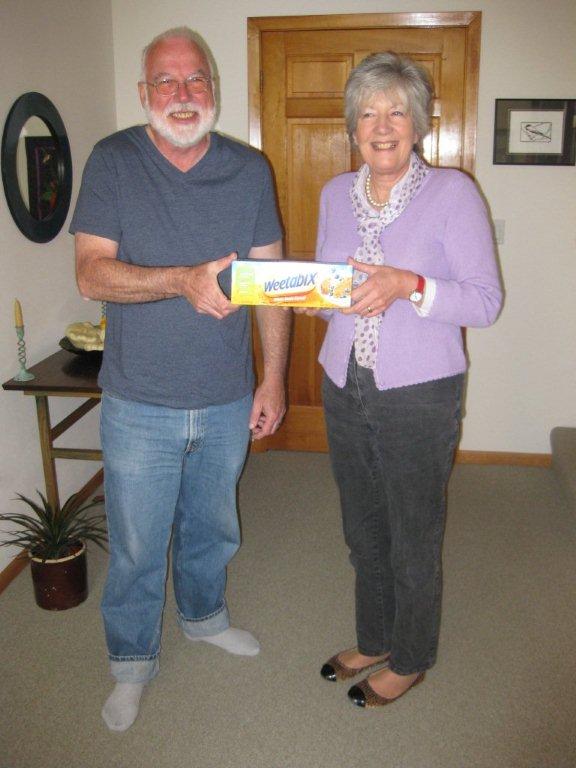 austerity than parental denial.) He was amazed to see I was still eating this cereal and so he joined me for old time's sake and we set up the inaugural meeting of the 'International Weetabix Appreciation Society'.What amazed me about all this is the ability to pick up again with a cousin who I had seen only once in over 50 years and to realise how important a shared past is.
All the many Americans we met were friendly and charming and so many responded to the British accent. One super lady in a shop, when we handed her our Lloyds card, went all misty eyed as she recently visited London and remembers seeing the Lloyds tower – not a reaction we normally associate with handing over our debit card! A nice chap, sitting in a booth who we sought directions from, asked if we were Dutch or Australian and when we said English he remarked with a chuckle that he wasn't far out. I thought to myself he probably wasn't 'too far out' as living in the vastness of the American continent anything else could really be lumped together as being 'over there'! One thing I was reminded of and almost overwhelmed by coming from such a 'Small Island', as Bill Bryson would put it, is the vastness of America. We travelled many miles for a couple of outings from my brother's home in Rockford, Illinois to Dubuque in Iowa and Monroe in Wisconsin. The distances and sheer size of the place is staggering to us Brits.
We visited the Mississippi museum in Dubuque where we learned that 31 states form the vast watershed into this huge river. All too soon it was back home again and that gruelling overnight West/East flight left me jetlagged for days but I have resolved to especially welcome any Americans, just as we were welcomed, I meet over here on holiday who have undertaken this journey to come and visit us in Britain.
Barbara Elsmore