From Shaftesbury to New Zealand Part 2
Posted on 18th June 2020
Mrs Ngaire Greger shares part two of the story of one of her great grandfathers.
After the two Brickell boys – John and Robert – left the armed constabulary, in about 1869, they lived in the Napier area with their wives and children. On 14 May 1874 John, then aged 27, died while crossing a swollen river on his horse. He was a roading contractor. He left a wife and three daughters.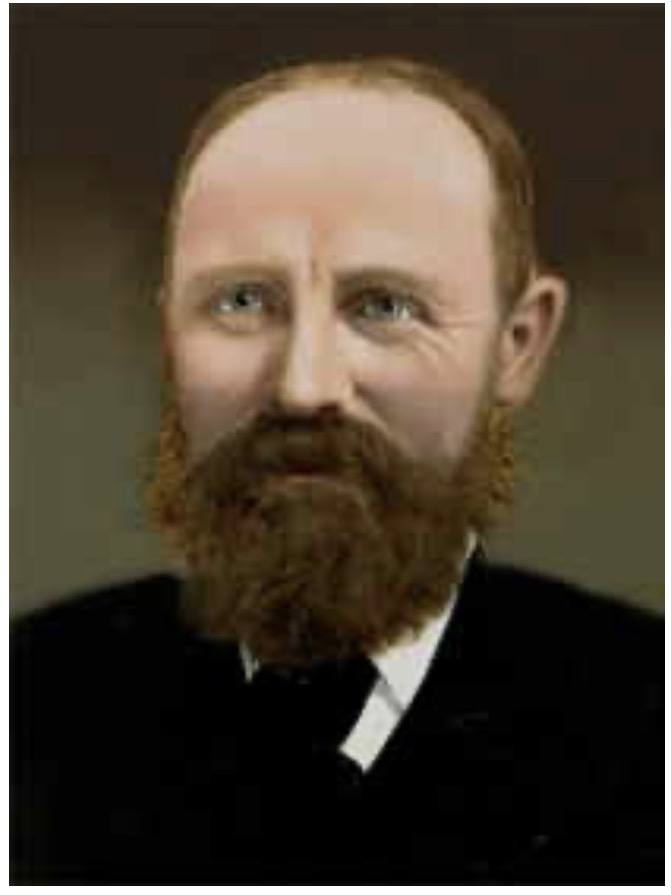 Robert Bennett Brickell
After leaving the Armed Constabulary Robert farmed. He and his family lived in Meanie, Napier where one son was born, then at Clive, near Napier where another son was born who was named after Robert's brother John Bennett Brickell. Then on to Waipukurau before moving to the Wairarapa in 1880 where a farm was purchased at Morrisons Bush, south of Greytown.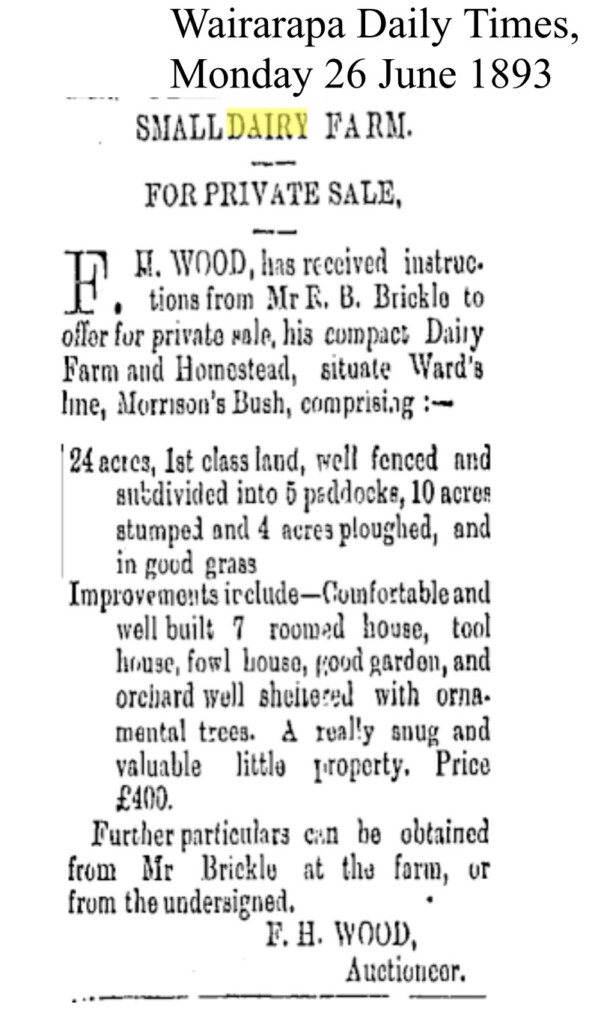 It was a small farm of 24 acres which he sold in 1893, after winning a ballot of about 200 acres, to obtain land at Tututawa (Maori meaning – bird snares set in tawa trees). Tututawa is about 60 Kilometres from Stratford. Even now the road is not good. I visited there some years ago and felt sorry for my great-grandmother who had to shift there with a large young family. It was not broken in when they moved there.
A book on Stratford says
Two of the leaders in the community were G. Moir and R. B. Brickell. In July 1898 they were elected to approach the Government for subsidies to improve the road and they were in the fore in securing a school which opened on 25 Feb 1901 with 16 pupils.
Robert's wife Catherine died at Tututawa on 28 Dec 1909 aged 57. She had born Robert 16 children.
Robert continued farming at Tututawa, with his eldest son Gus, until 21 Sept 1911 when he transferred the farm to Gus.
Unfortunately Gus committed suicide on 18 Sept 1919. The Coroner's verdict: suicide by poisoning with Jeyes fluid while temporarily of unsound mind. This was a year after his second wife had died in the 'flu epidemic and he could not cope with the farm and four small children. Gus's children were looked after by his brothers and sisters.
Robert then moved around the country staying with his different children and their families until he could enter the Veterans Home in Avondale Auckland where he lived until he died on 28 Sept 1929 at the age of 81.
Ngaire Greger – New Zealand
If you would like, please send us your comment.