Intriguing Photographs (- first in series)
Posted on 25th June 2017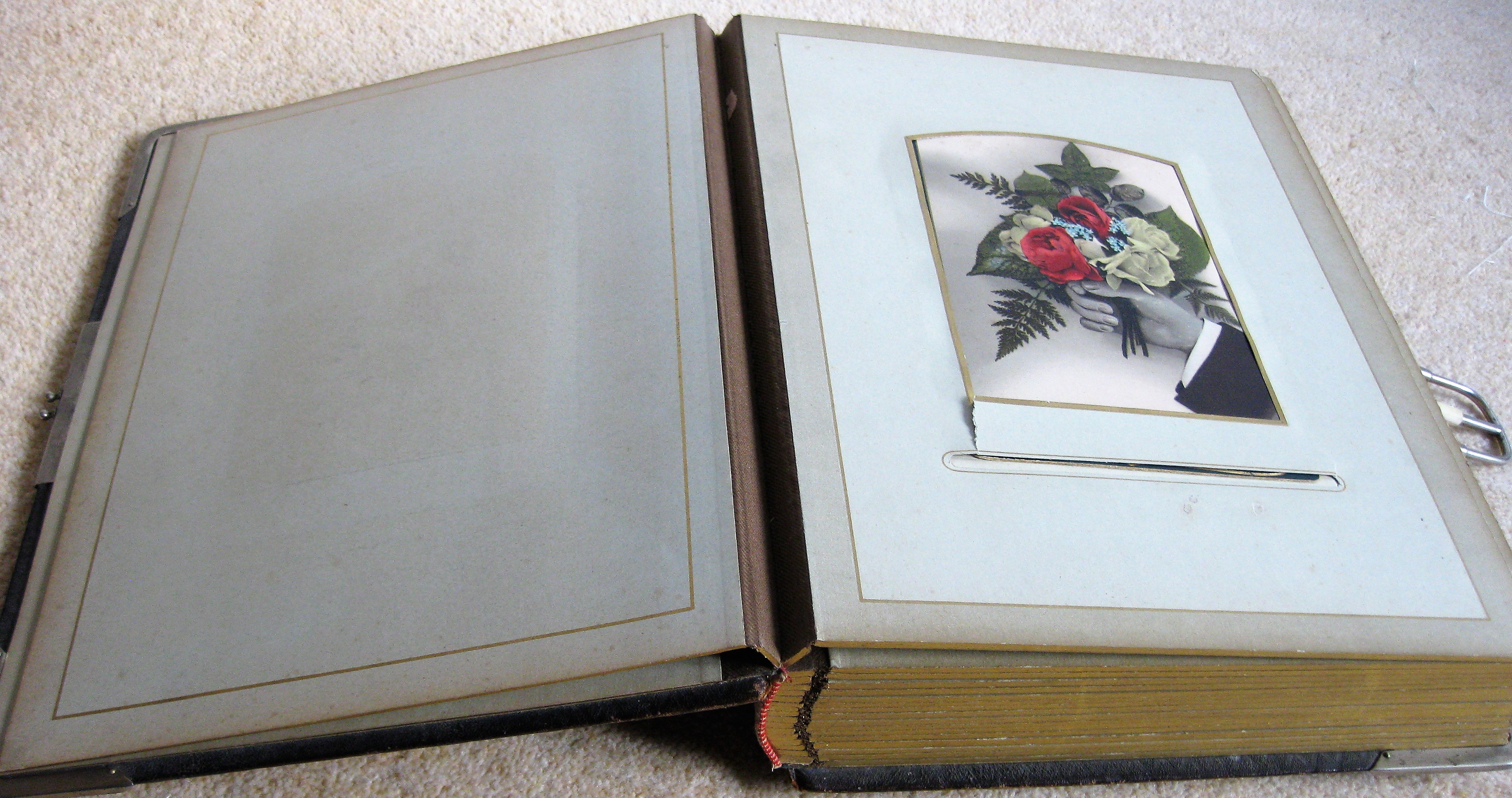 We cannot help but be intrigued by mystery photographs. They may be of people staring out at us from long ago or they could be of buildings or locations now completely unknown to us. I would like to challenge you with two photographs found in one of those lovely old Victorian albums which, if we are very lucky, are found to exist somewhere in our family. The album belonged to my great, grand aunt Ada Collings born in Nether Compton in 1869 and I have reason to believe it was a gift, possibly from her parents, on her 21st birthday as her mother had also collected a set of photos and housed them in a very similar album. Each of these albums are now held with two of my cousins and will be treasured and passed on down through the generations. I have been in the privileged position of being able to borrow both albums and attempt a very rudimentary analysis of each photograph and by comparing other photos of the same people and by checking who the photographer was and where and when he was operating it becomes possible to make some positive identifications and some possible ones for future research.
Now here are the two photos that are intriguing me and that you may be able to help with. They sit closely together in the album and were very likely taken on the same day. The first shows a group of men standing around what I think may be an Italian wellhead – the sort of thing that might have been brought back by someone from the grand tour.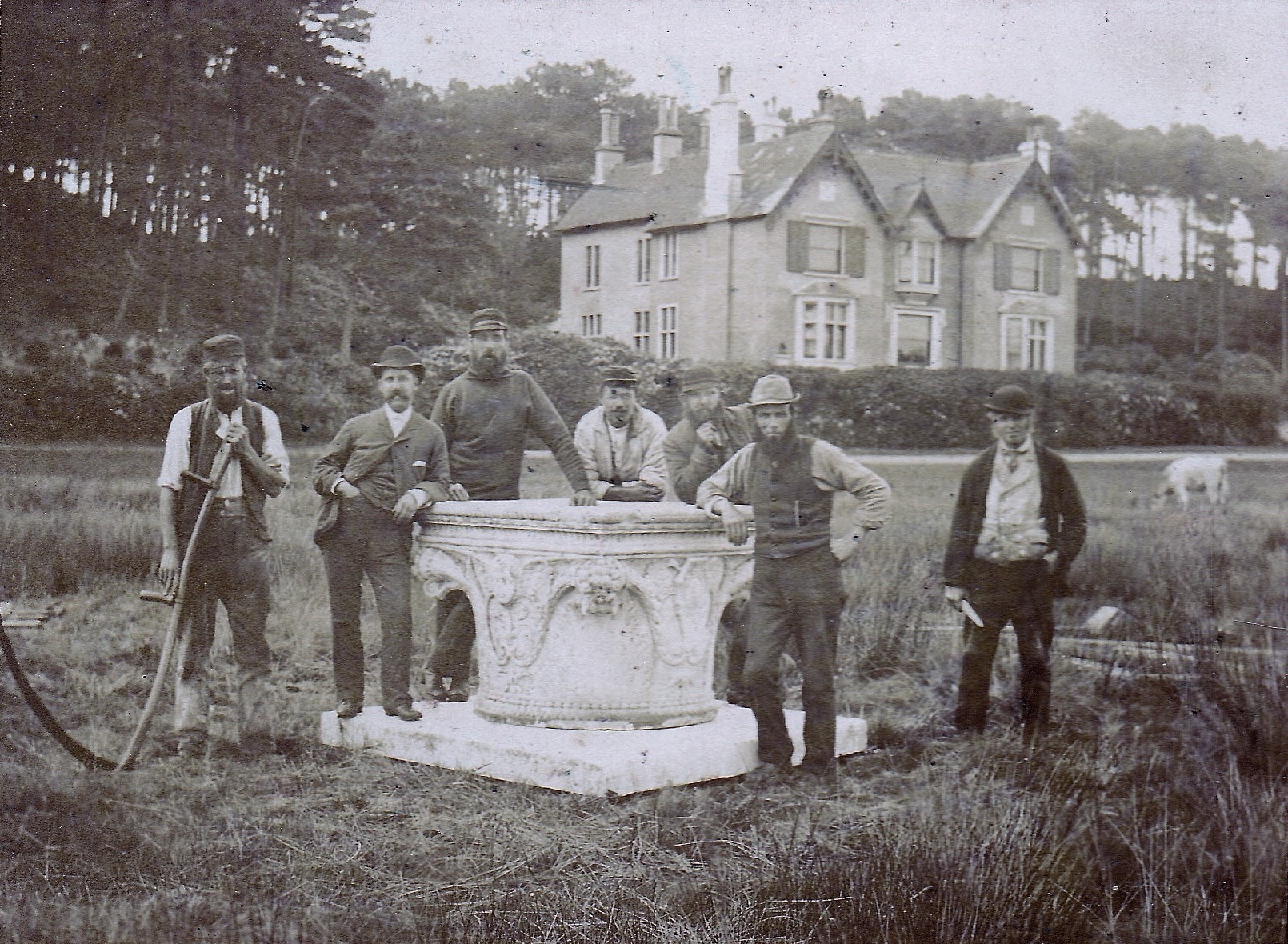 Have the seven men been getting this enormously heavy object into position or are they just gathered here for a photo of the estate workers? The man on the right has something in his hand. Is this something to do with his trade? It looks rather like a whetstone for sharpening or maybe a dibber for marking or planting out. There are planks of timber and tools lying around.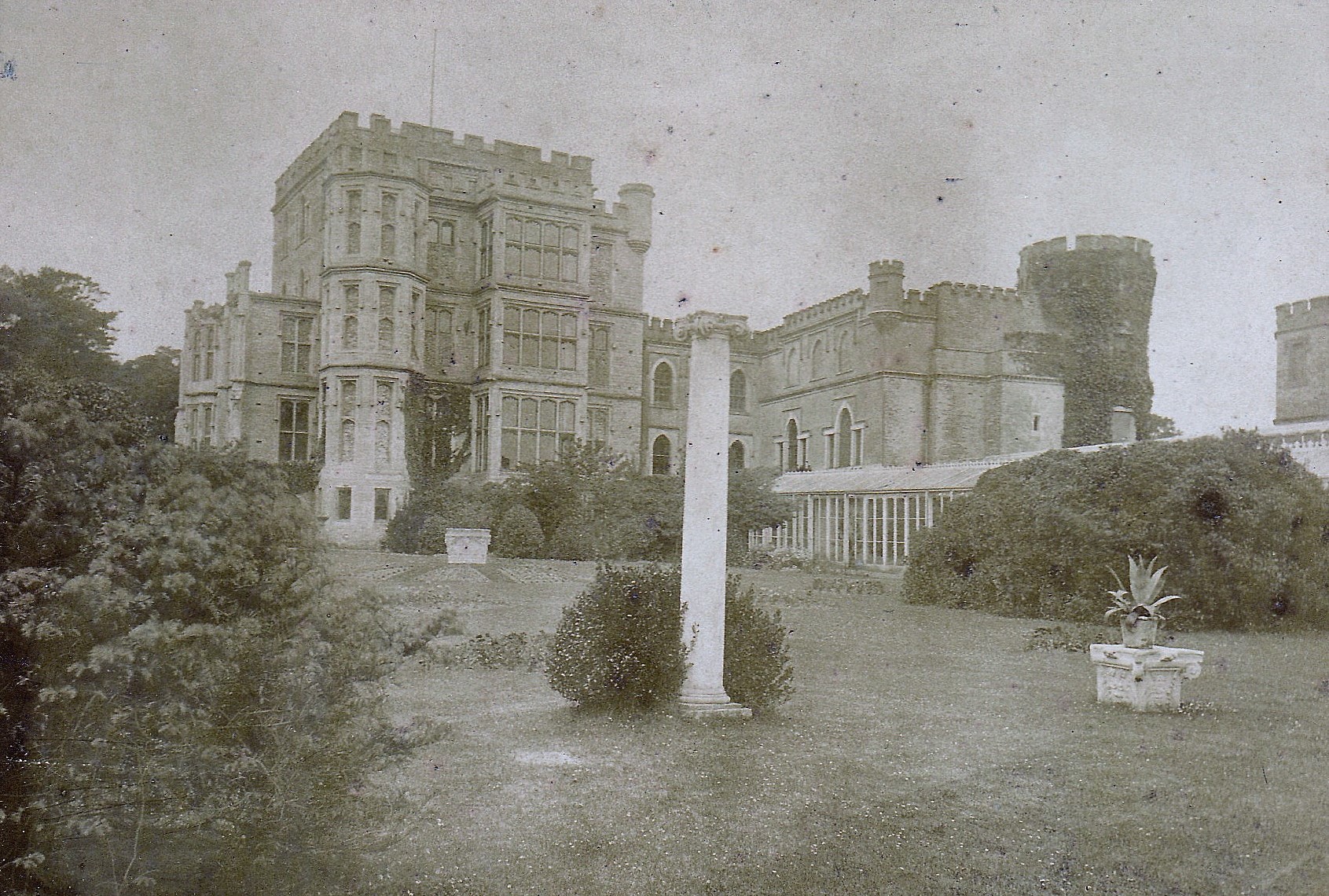 In the second photo, which could be the main house, there is another wellhead and a column and further piece of decorative stoneware.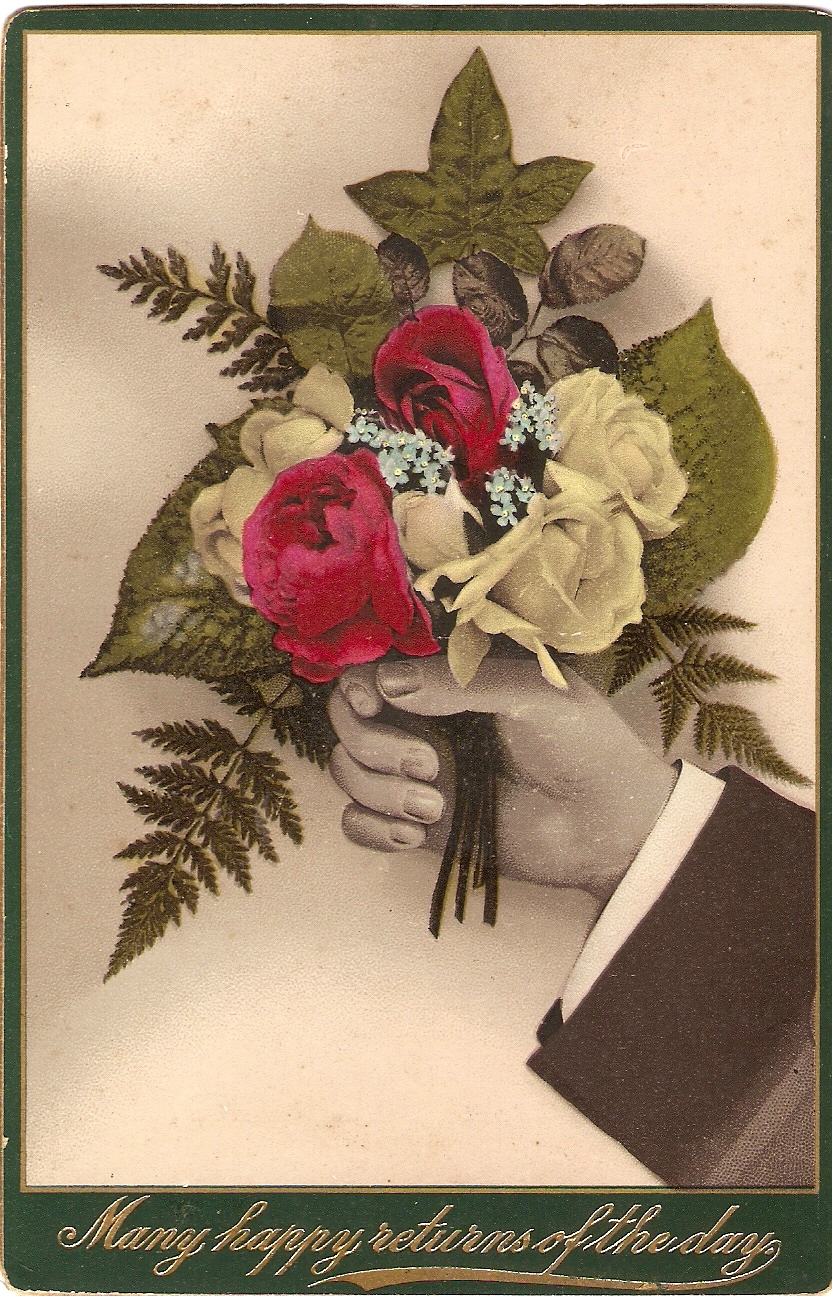 Ada Collings married Alfred Bicknell when she was 24 and they spent their married life together in Limington in Somerset. The card above, which takes pride of place in the album, was a gift to Ada from Alfred on her 21st birthday. The album contains lots of photos from both sides of the family who lived and worked all over Somerset and Dorset, mostly employed as builders, carpenters and stonemasons.
Can you help? Do you have any intriguing photos to share?
Barbara Elsmore    June 2017