Milborne Port and the local area in WWII
Posted on 23rd June 2018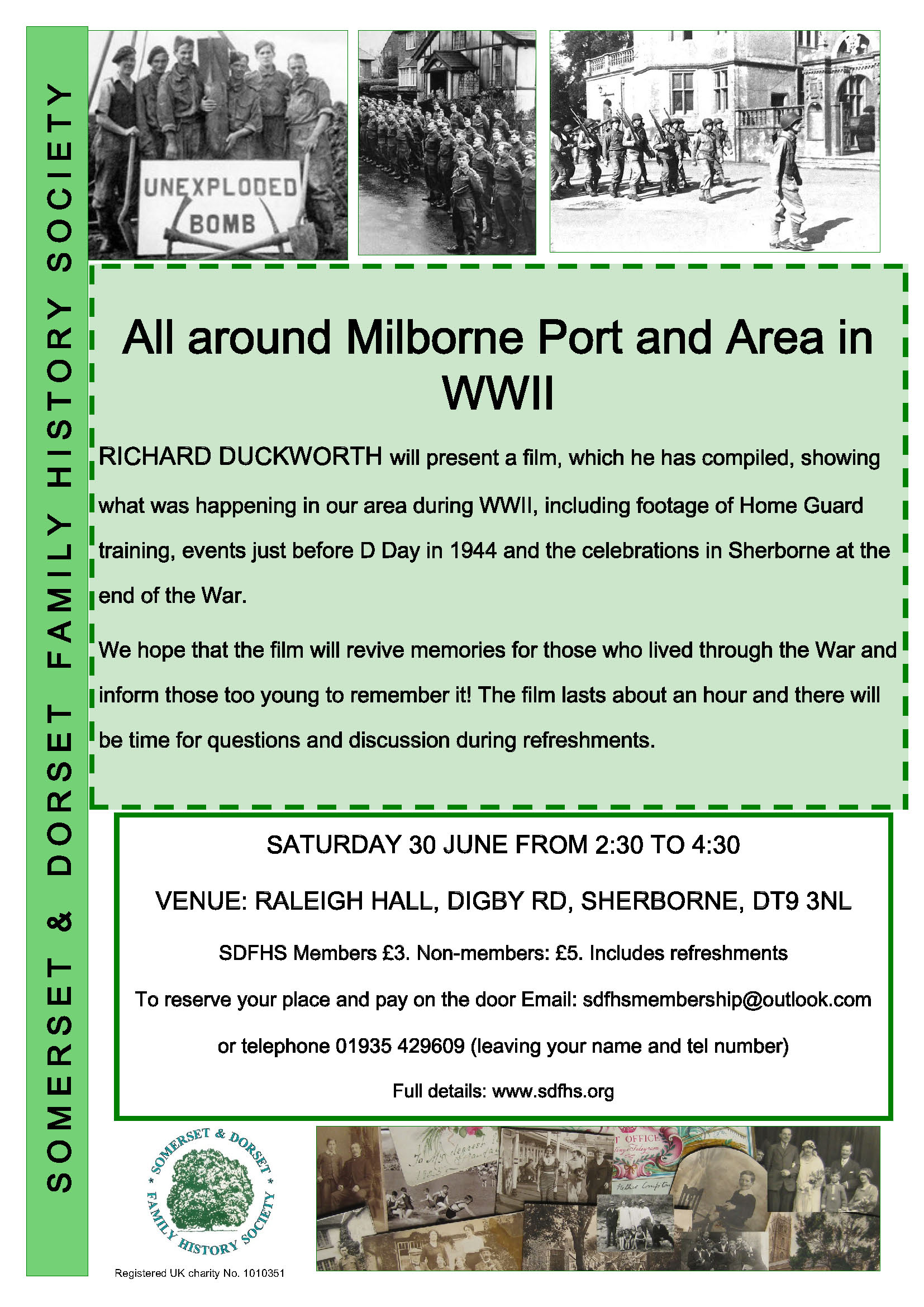 Our next Sherborne event is on Saturday 30 June – 2.30pm in the Raleigh Hall on Digby Rd – when Richard Duckworth will be presenting old film footage of the area around Milborne Port/Sherborne during World War II.
The film, which Richard has compiled, shows what was happening in our area during WWII, including footage of Home Guard training, events just before D Day in 1944 and the celebrations in Sherborne at the end of the War. We hope that the film will revive memories for those who lived through the War and inform those too young to remember it! The film lasts about an hour and there will be time for questions and discussion during refreshments.
With local family links to Milborne Port and Sherborne, Richard Duckworth has been collecting old photographs and films of the area for nearly 40 years. He is the author of Yesterday's Milborne Port and collaborated with Richard Brewer and Sherborne Museum to produce the DVD Milborne Port now and then.
Only £3 for SDFHS members (£5 for non-members) including refreshments. Book in advance or pay at the door.