Preparing for 'Who Do You Think You Are?'
Posted on 18th February 2014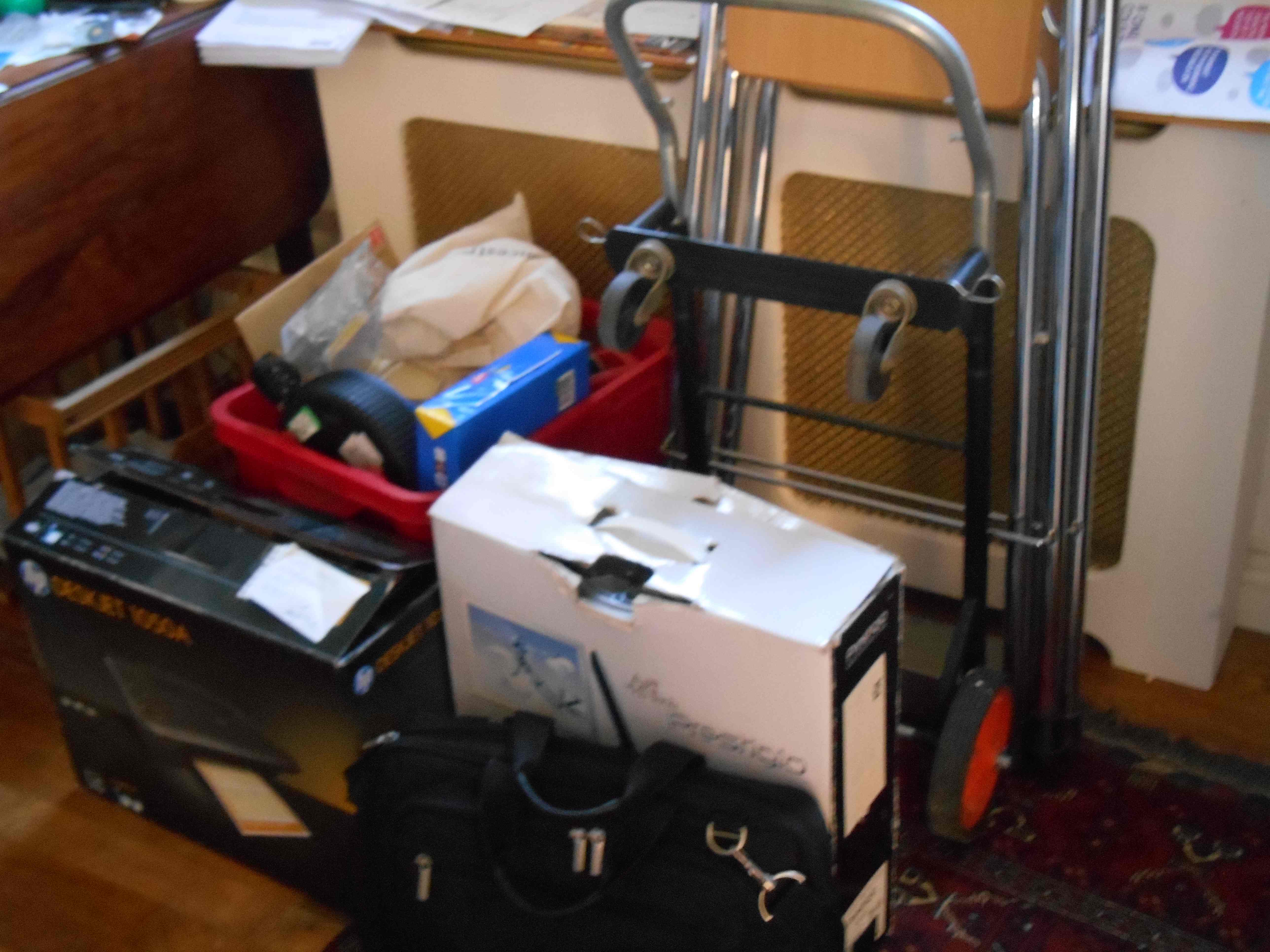 Our Chairman, Ann-Marie Wilkinson, and other volunteers will be  at the SDFHS table for all three days (20th-22nd February) of WDYTYA. Please do come and say 'hello' and bring any queries you may have about your Somerset or Dorset families.
Who Do You Think You Are? starts on Thursday 20th February at Olympia.  Preparations have been made and on Friday 14th Steve and I braved the weather to go to Sherborne to pick up all the items we take for the SDFHS tables.  Barry, John, Wendy and Patricia had done a sterling job copying leaflets, preparing the laptops and gathering all the equipment together.  So all we had to do was to open the Fire Escape doors and load the car.  Why did it choose that moment to rain hard again?
Mind you it seems to be raining every other day here in Somerset.  I am lucky as we live in Wedmore on the so called 'Island of Wedmore'.  Our highest point is 70 metres above sea Level so we should be OK.  The only problems are the roads which run across the Levels. But, so far, we have had no problems as all the roads we have needed to use have been   clear.  The river Brue to the South is full and there is flooding on the moor between Wedmore, Meare and Glastonbury, but I have seen it a lot worse.  The moor between us and Cheddar is very wet, but no flooding.  Not so those on the moors south of Street and the Polden Hills.  That is where all the flooding has occurred – roads closed, farms flooded and people forced to evacuate their houses.  Most of the grass has been destroyed so animals will have to be fed for months until the grass grows again.  It will be a long time until the countryside looks the same again.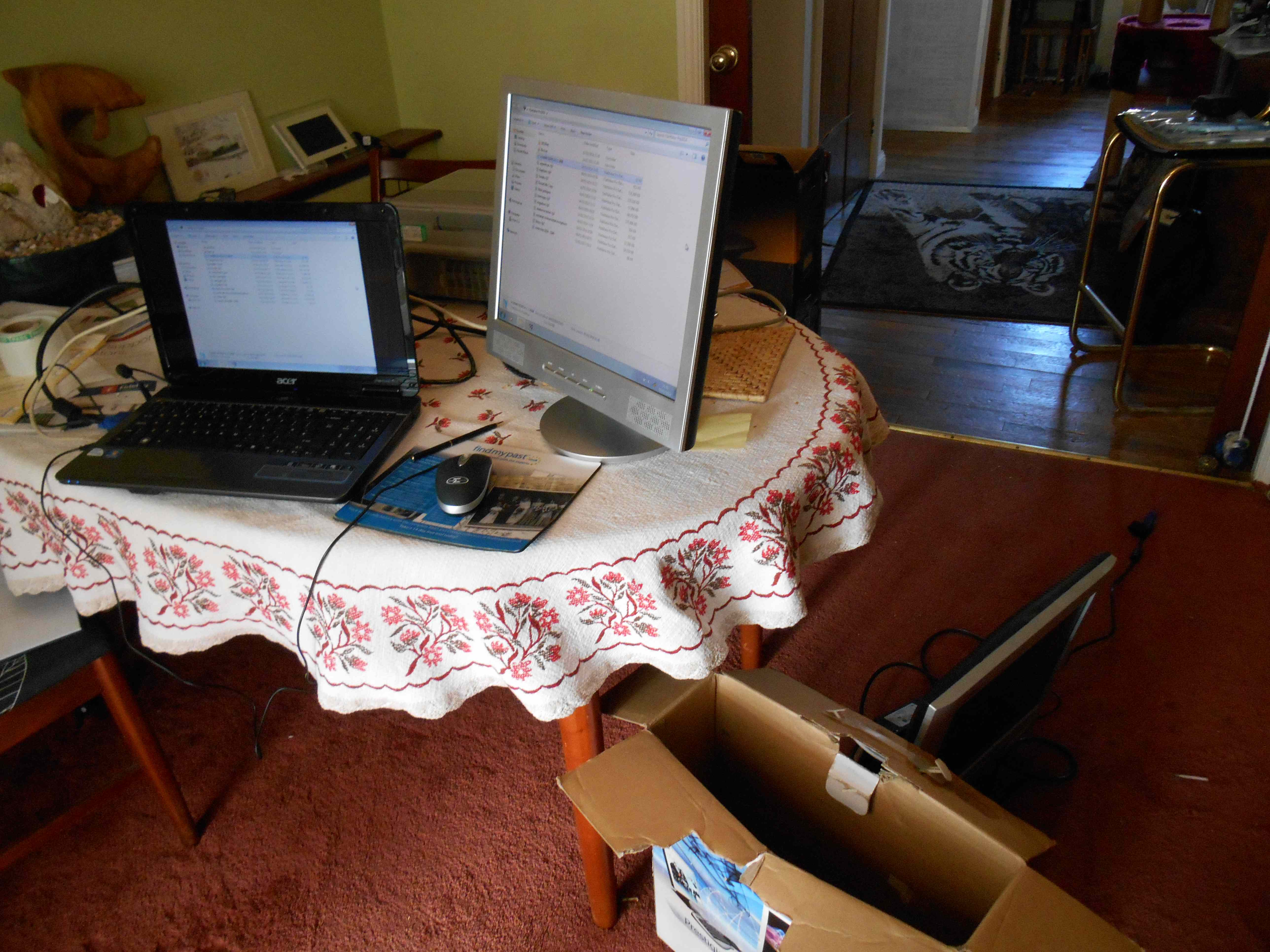 Everything for WDYTYA? is now in the back of the car or in our hallway though I keep remembering additional items we need.  It's a good job that I keep a list from year to year.  All the electrical items we are taking need to be PAT tested and I need to get to grips with any changes to our databases.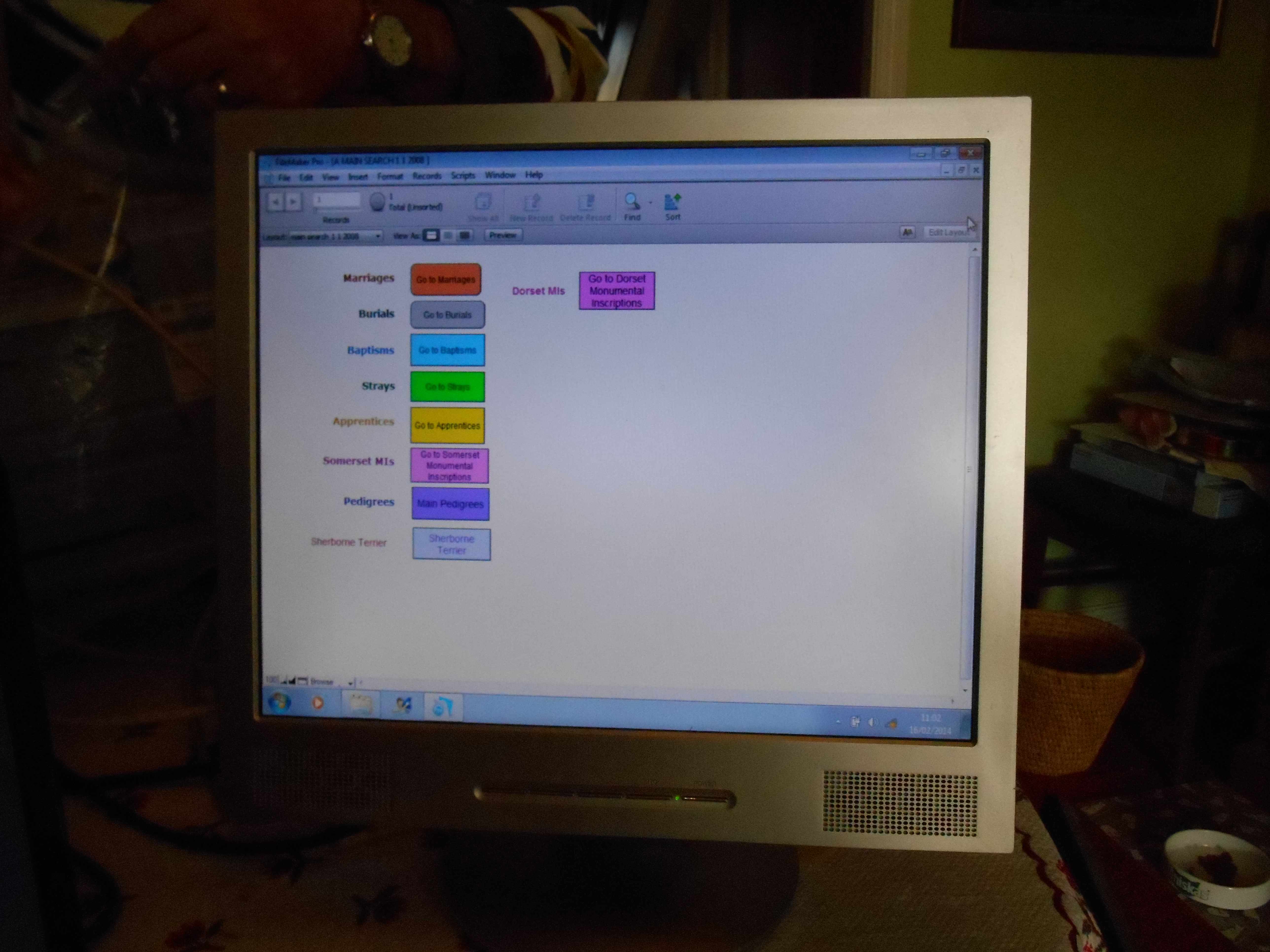 Steve and I have set everything up and made sure that the computers work with the screens and printers.  It takes some time to get it all sorted.  This year HQ have kindly printed and laminated the instructions on using the Society's indexes so that will be useful.
I also need to sort out what we display at the back of the stand.  This time we are taking the Phillips Photographic collection prints so it would be nice to put some of those out on display.  Looks like a job for tomorrow!
Ann-Marie Wilkinson