Somerset in Historic Photographs
Posted on 22nd May 2014
The SDFHS Chairman, Ann-Marie Wilkinson, summarises a fascinating new photographic exhibition at the Museum of Somerset.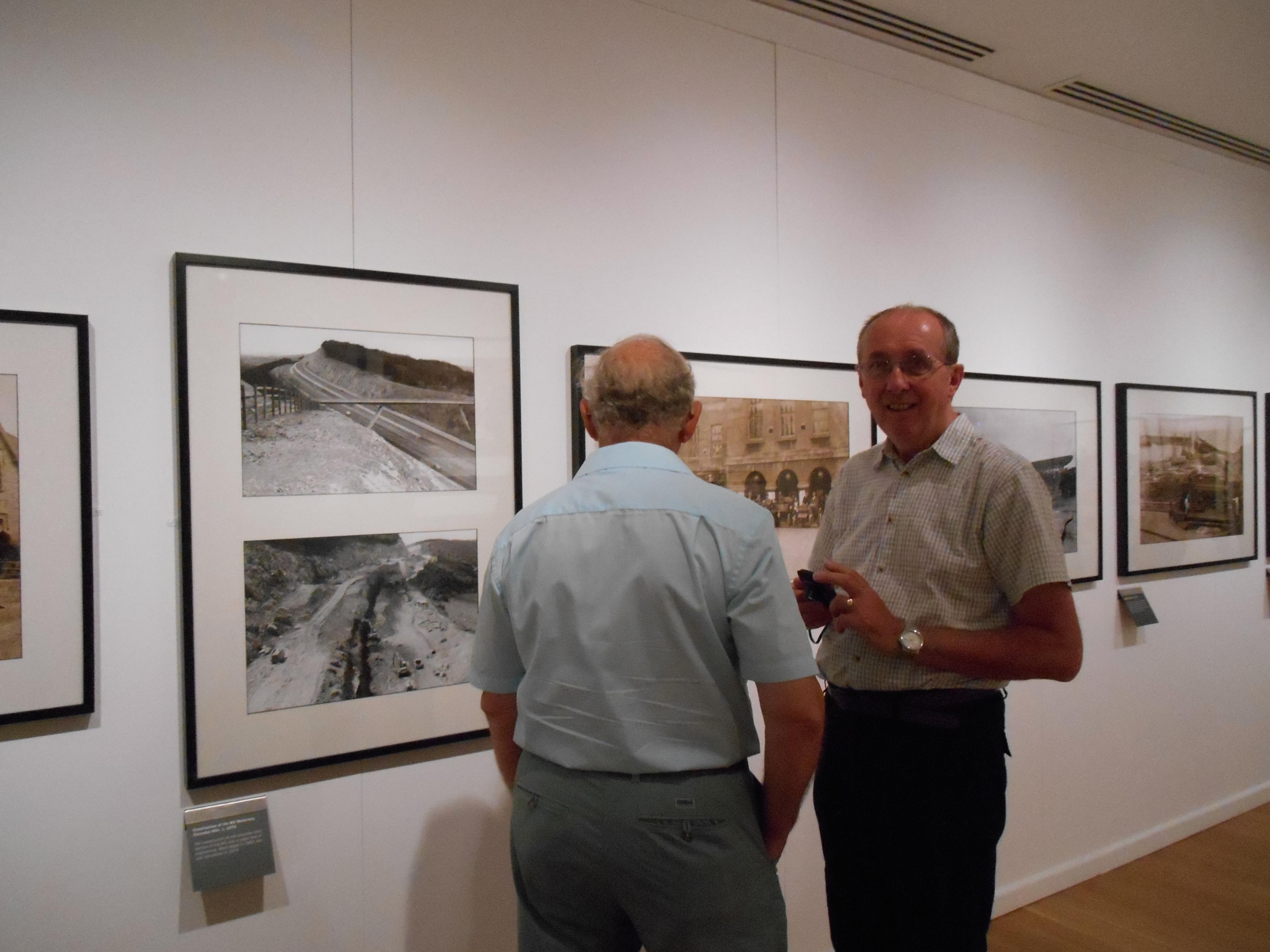 On Friday evening (16 May), Steve (right) and I along with Patrick Williams (a previous Chairman of the Society) and his wife Joan went to the Museum of Somerset to a preview of their new exhibition In the Frame – Somerset in Historic Photographs. The exhibition displayed many photographs from Somerset, the earliest being a picture of workman renovating Mells Church in the 1850s and the latest being two photographs of the work on the elevated section of the M5 near Clevedon in about 1970.
All the photographs had been enlarged to at least A3 size and as usual it was fascinating to see the detail captured on the early photographs. We were encouraged to spot the dog in a photograph of the staff of the two rail companies whose tracks met at Highbridge Station. Some of the gentlemen sported some magnificent whiskers and beards!
Although most of the photographs had come from the Museum's collection and the Somerset archives, Steve and I were pleased to see that there was one photograph taken by Bert Phillips of a Children's Coronation Day party on 22nd June 1911 outside the Bishops Barn in Wells. This was not one we had seen before.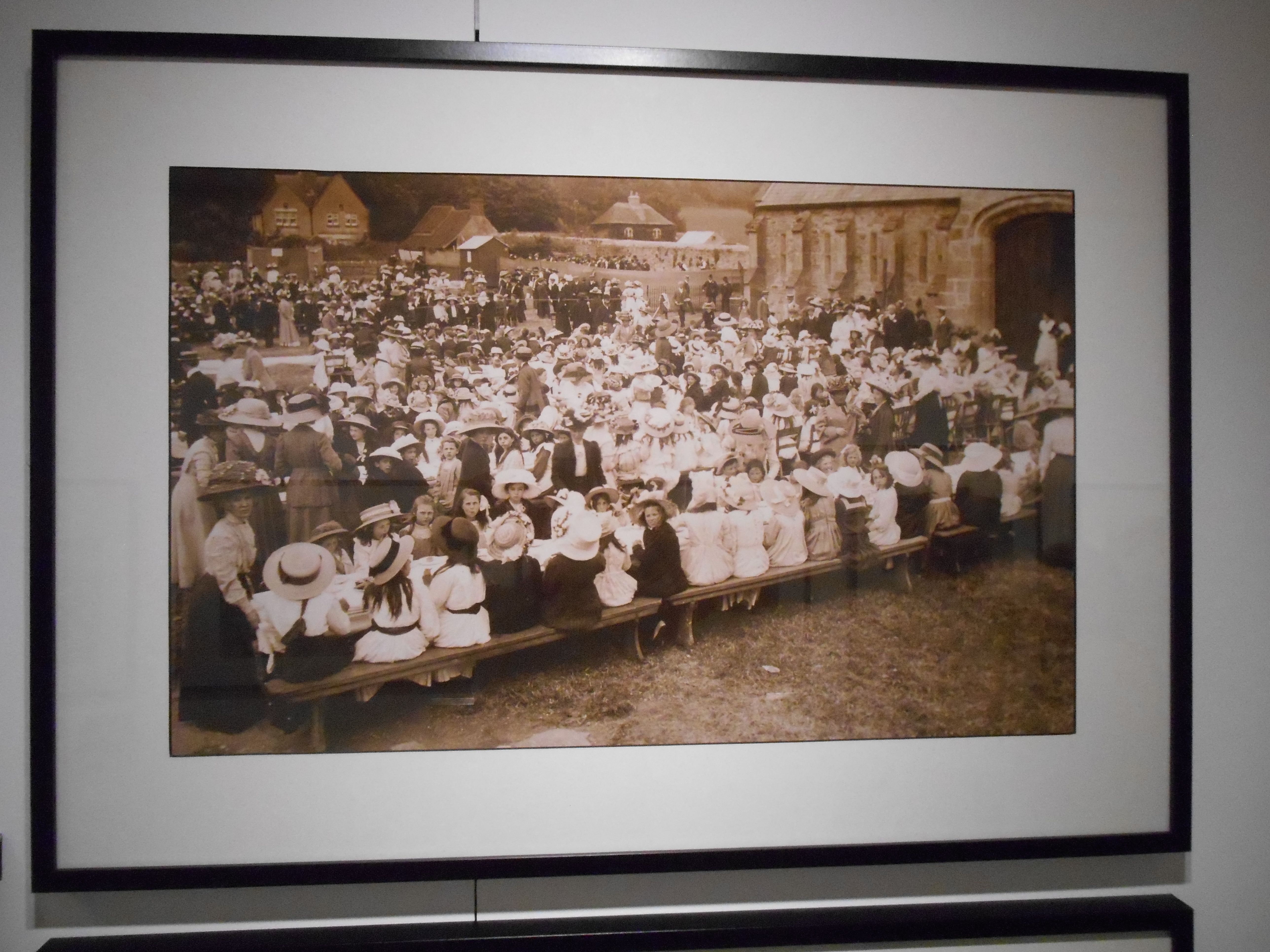 There was also a photograph taken outside Wells Town Hall before the introduction of registration plates in 1902. We were unsure whether it was a Phillips as there was at least one other photographer operating in Wells at the same time. However as the Town Hall is next to the studio, it was likely that Phillips had taken it.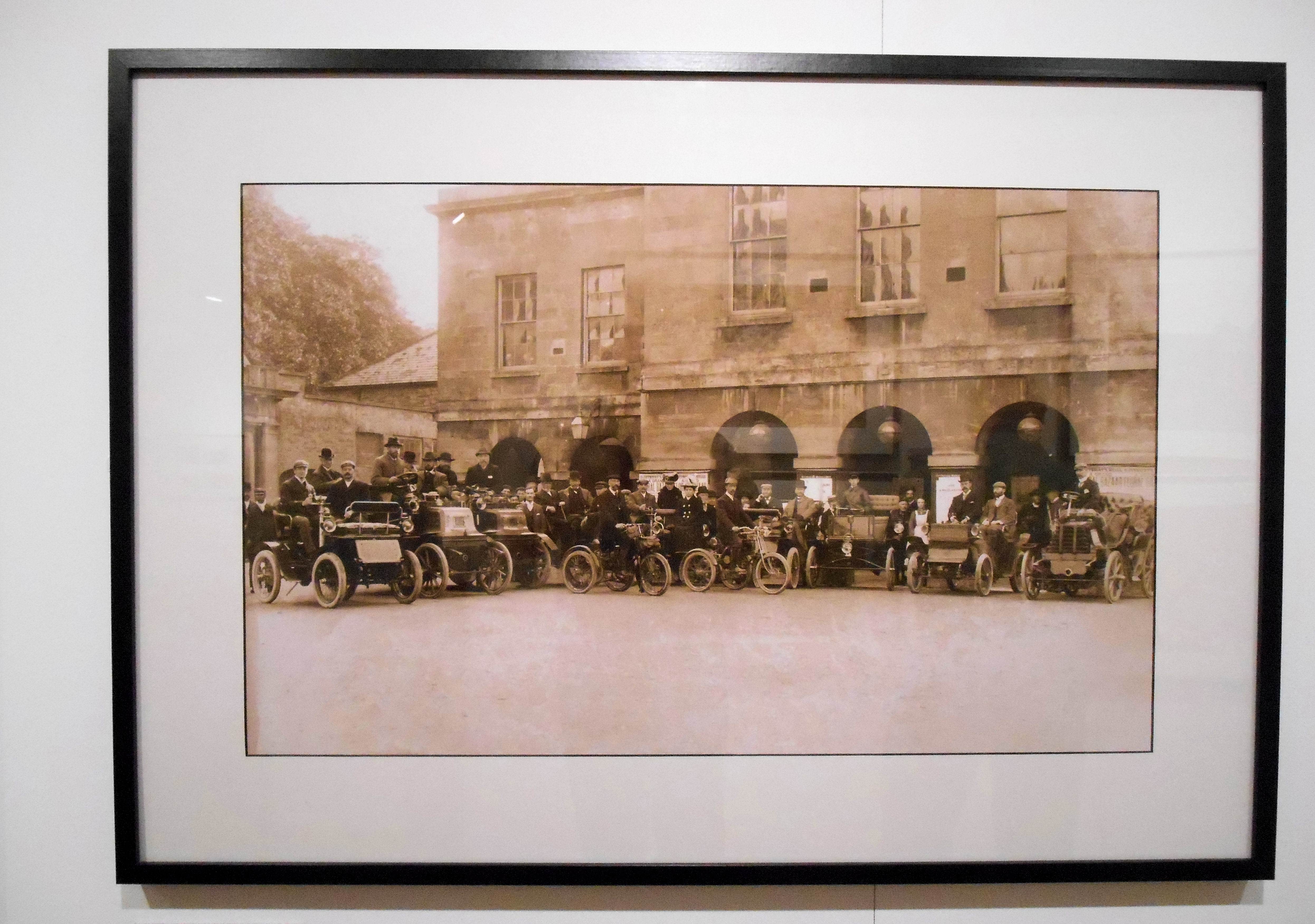 There were many other photographs to see and you could also try on some old headgear and take your own "In the Frame" picture. It was also interesting to see the renovated and updated Museum and I look forward to returning later in the year to have a good look round.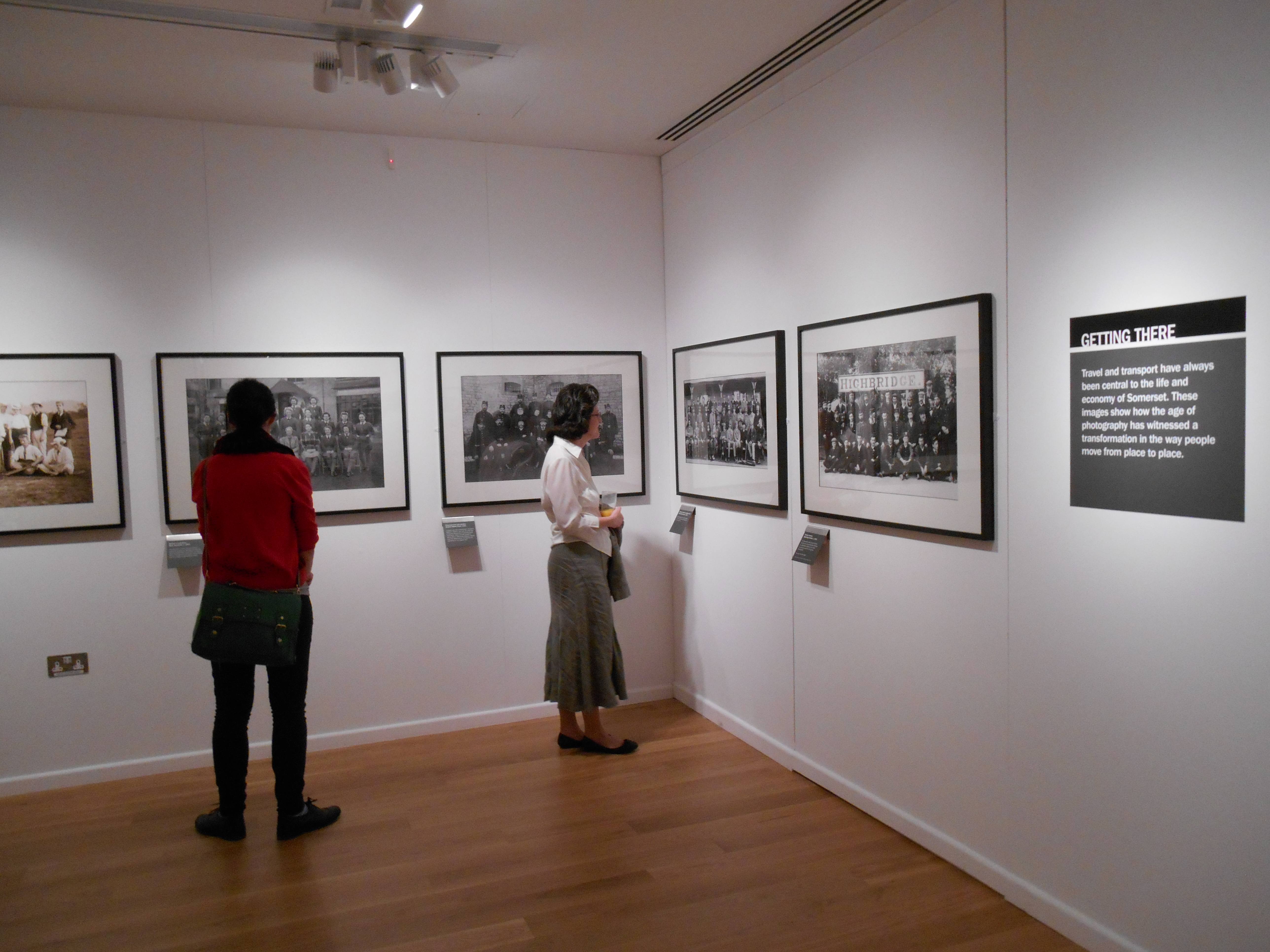 All displayed photographs © The Museum of Somerset
Ann-Marie Wilkinson