The Greenwood Tree – December 2022
Posted on 25th November 2022
The theme of the December issue of The Greenwood Tree was the 1921 Census but members contributed articles on a wide range of other family history tales. Editor Paul Radford previews the edition which will be mailed to members at the end of November and which SDFHS members can already view or download from the Members' Area of the Society's website.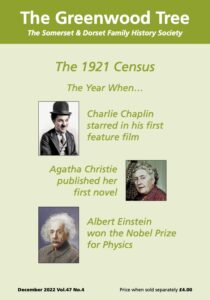 The leading article, written by the editor, explains the perils and pitfalls involved when you delve into the latest published census to find your ancestors, mainly because of errors in transcription. He concludes that you should look at both the original image and the transcription of each page you are interested in, an expensive process best overcome if you can find somewhere offering free access.
Anne van Dyk offers some advice on taking ownership of ancestral graves as a means of making contact with other researching your family tree.
Maureen Lucas finds a surprise family link between her great-grandfather John Moles, the so-called Exmoor caveman, and the prominent British statesman Ernest Bevin, discovered by chance when she attended her daughter's wedding.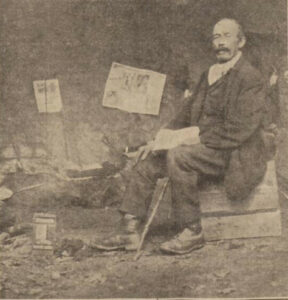 Barry Lambert broke down a brick wall after realising his Lambert ancestors were not always who he thought they were and had sometimes used the alias of Dallimore.
You would hardly think of looking under the floorboards for evidence of your forebears but Helen Doble explains that is exactly what happened when the TV programme Homes Under the Hammer visited her village of Blackdown.
Australian journalist Louise Evans relates the adventure of visiting Somerset and Dorset with her husband to find their 19th century ancestors who originated from nearby villages. During their trip, in which they were accompanied by the GT editor, they came across the bizarre story of Lady Wyndham who was buried twice in the same graveyard, 40 years apart.
In the latest of our series in which The Greenwood Tree interviews an invaluable contributor to our Society or its magazine, the subject is Barbara Elsmore, who runs the blog on the SDFHS website and who has just published a book in novel form, based on her family history.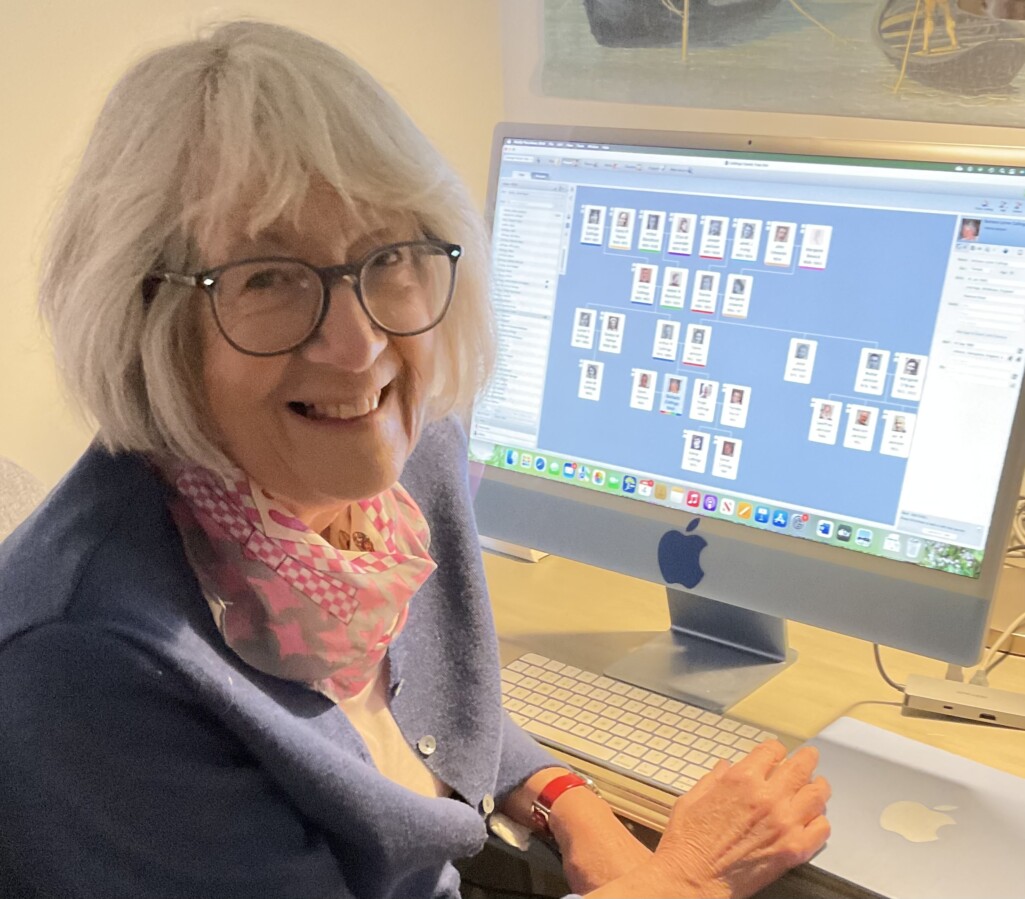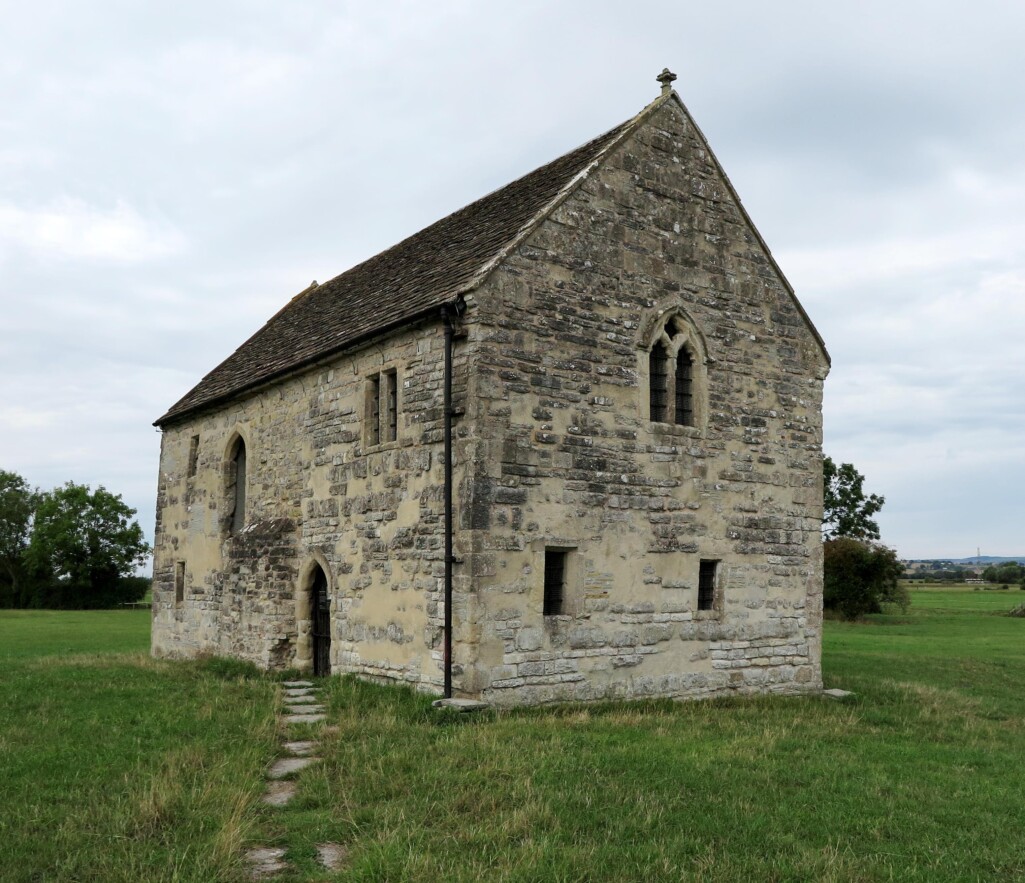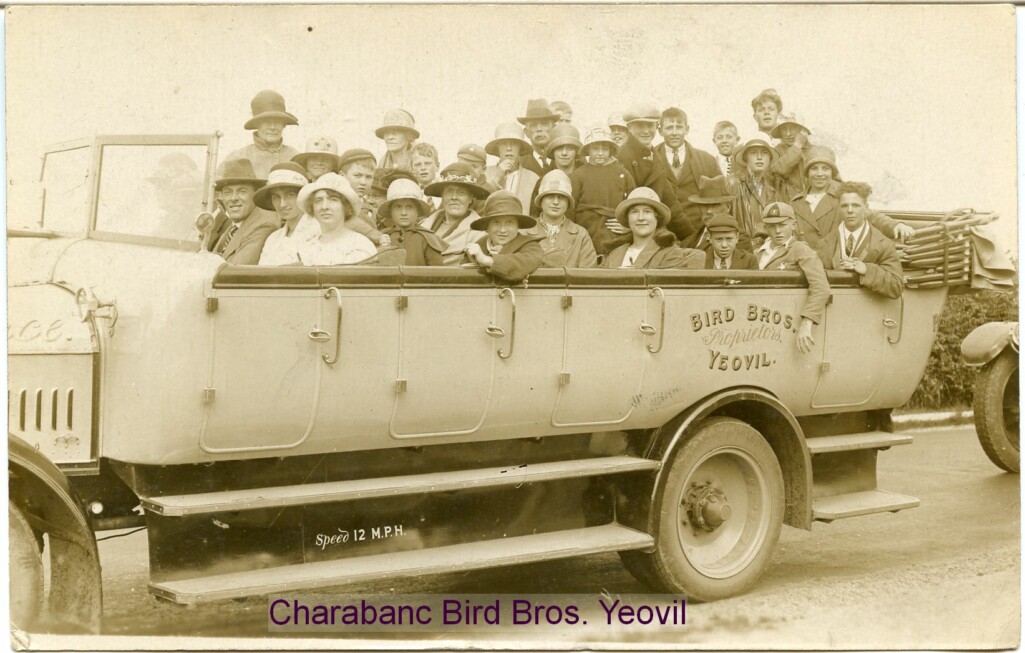 Regular features include Mike Whitaker's Somerset Spotlight, this time on Meare, the SDFHS Photo Project, Book Reviews, What the Papers Said and Letters to the Editor.
Paul Radford