The Greenwood Tree for November 2014
Posted on 29th October 2014
The Editor of The Greenwood Tree, Bob Barber, previews the contents of the November 2014 edition. The November edition of The Greenwood Tree returns to the more usual format, after the single-themed edition in August. It seemed appropriate to devote the majority of that issue to an event as important as the First World War. We will still be featuring items on WW1 as part of the general run of articles, but also marking particularly important phases of the War. Despite publishing eight extra pages, I still have a tail-back of articles. To try to keep things from getting too far behind, this edition is again larger than the usual 32 pages.
It's always good to get responses to articles in previous editions. David Lloyd (p126) follows-up Mike Whitaker's Dorset Spotlight on West Stour in August with a great photograph of the village school in the early 1920s. David's aunt, now aged 98, was a pupil there and was able to supply names of some of the children and the teacher.
And it's clear Geoff Genge (p125) has been reading The Greenwood Tree from cover to cover. He was able to connect to a large number of the surnames mentioned in the May edition.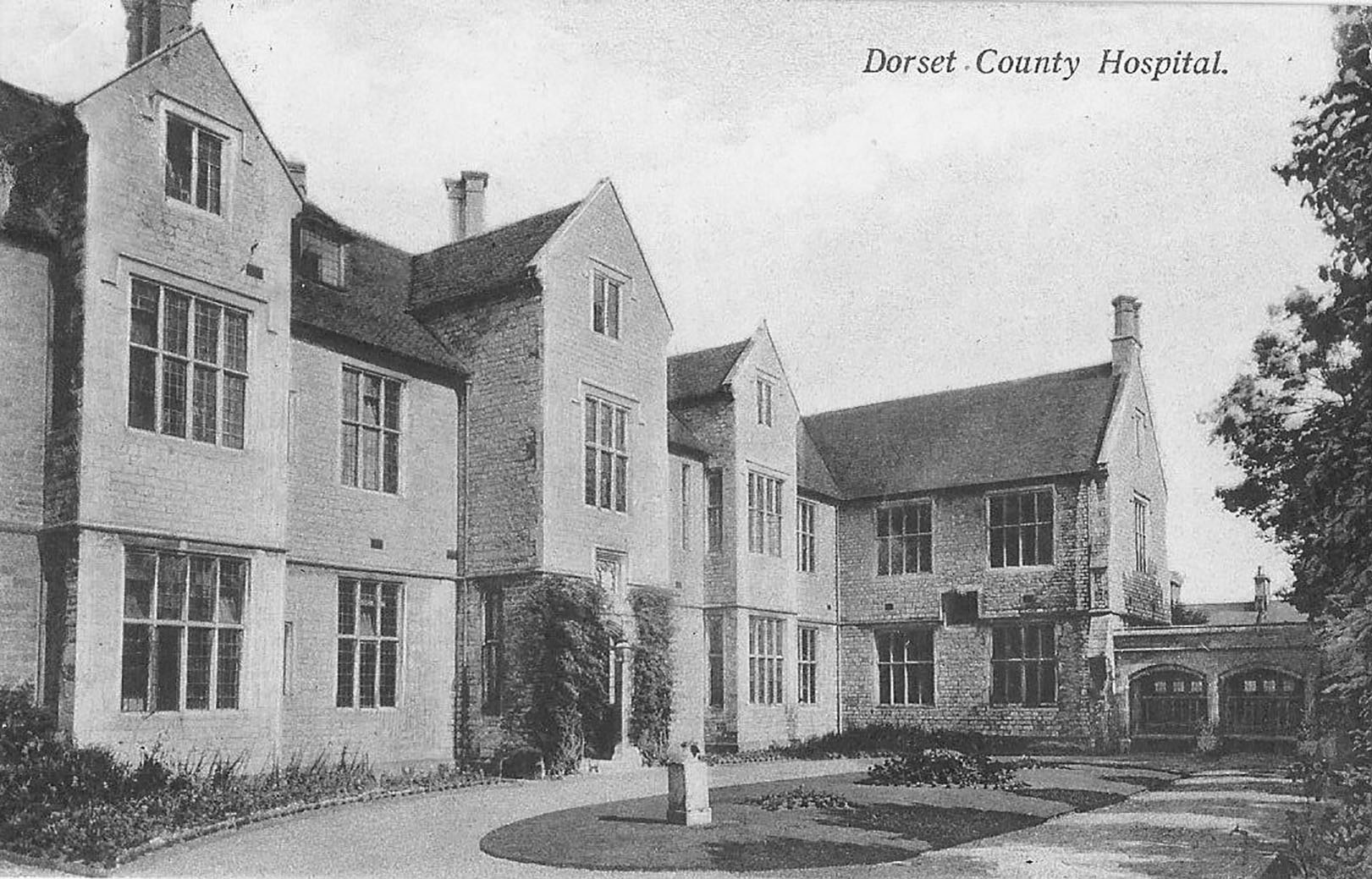 We all have cause to be grateful for the comprehensive health-care system provided by the NHS – our ancestors were less fortunate. There are two articles about local hospitals. Mark Collyer (p114) introduces his website on the history of Dorset County Hospital  The website contains a wide range of information, and records searchable by name, including patient admission registers, census returns and burial registers.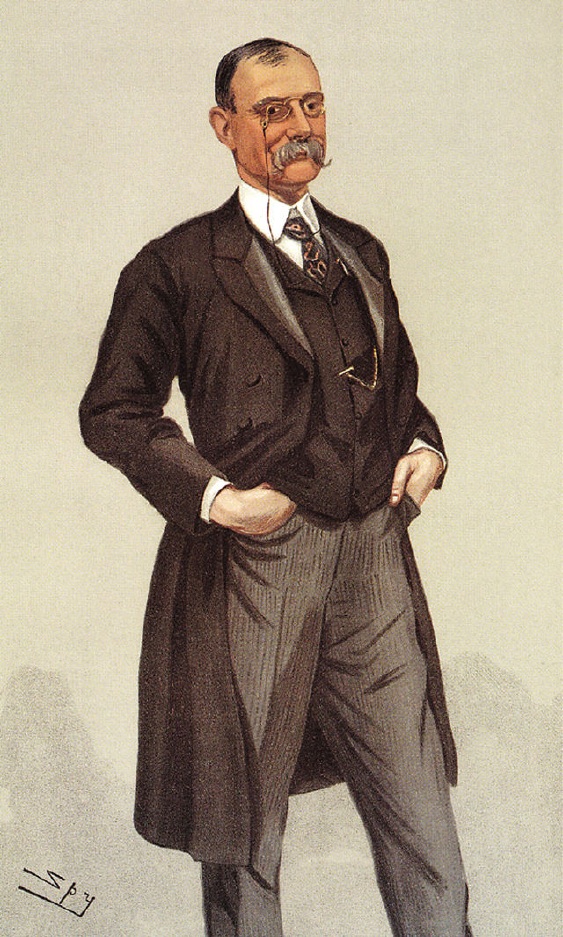 Joe Dunstan (p115) describes his research into the history of Crewkerne Hospital, including its links to Sir Frederick Treves, who was a great supporter of the Hospital. Treves (left in a 'Vanity Fair' caricature by Spy, 1900) was also the first President of The Society of Dorset Men in London, which still exists as the Society of Dorset Men. Ann-Marie Wilkinson's Computer Corner (p123) gives hints on how to trace hospital records, an important source now becoming more readily available.
There were strange goings-on in Holton (near Wincanton) in August 1911. Graham Bendell (p127) sent an account from The Western Gazette of a dispute between the vicar and the family of a 91-year-old man over the citing of his burial. Graham's great-grandfather James Woof dug one of the two graves prepared. Eventually a different vicar had to be fetched to complete the funeral.
Audrey German's father was a police sergeant in Dorset and she recounts his story of drunken scenes (p127) at Stokewater House, an infirmary just outside Beaminster. A local farmer had supplied a large barrel of cider to help celebrate Coronation Day. Some local itinerant travellers took full advantage, and eventually turned up at Stokewater House looking for accommodation. They were dragged off to a local field to sleep off their indulgence, and no arrests were made.
There is a story of a remarkable meeting (p110) between two sisters that Berwyn Jones had managed to arrange following research into his aunt's ancestry. The sisters, well into their 80s, had no previous knowledge of each other's existence. And just as remarkable was how Caroline Shepherd (p129) was reunited with a family bible from a branch of the Gale family.
These, plus lots of other articles, information and news items and our usual regular features will, I hope, give you some interesting reading.
Bob Barber
Editor