The Greenwood Tree – June 2019
Posted on 29th May 2019
The June issue of The Greenwood Tree is a Special Edition featuring wedding photos sent in by members. Editor Paul Radford previews the edition which will be mailed to members at the end of May and which SDFHS members can already view or download from the Members' Area of the Society's website.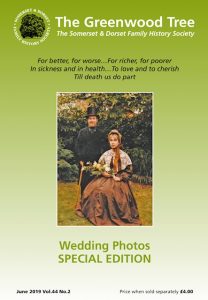 We asked members for wedding photos from their family history research files and they seemed to arrive in droves, many of them with intriguing stories attached. In the end we were able to publish almost 40 but only by adding four extra editorial pages and by devoting more than half of the edition to the topic.
The front cover features a modern colour photo of the oldest wedding dress we were told of. The brown silk dress was worn in 1849 by Elizabeth HUSSEY, a great-great-grandmother of Sylvia CREED-CASTLE who sent in the photo. Sylvia's story about the bride who married Thomas HUXTER in Symondsbury, Dorset and who went on to have 18 children and more than 50 grandchildren, includes other family weddings.
One of our most senior members, 94-year-old Nelda BULLOCK, sent in photos of her own wedding in Canada in 1948, having recently celebrated a 61st anniversary, and that of her parents. She also took the opportunity of telling the story of her great-grandfather George STAPLES who came from a Somerset emigrant family to North America and who was brought up by a Sioux tribe after contracting mountain fever.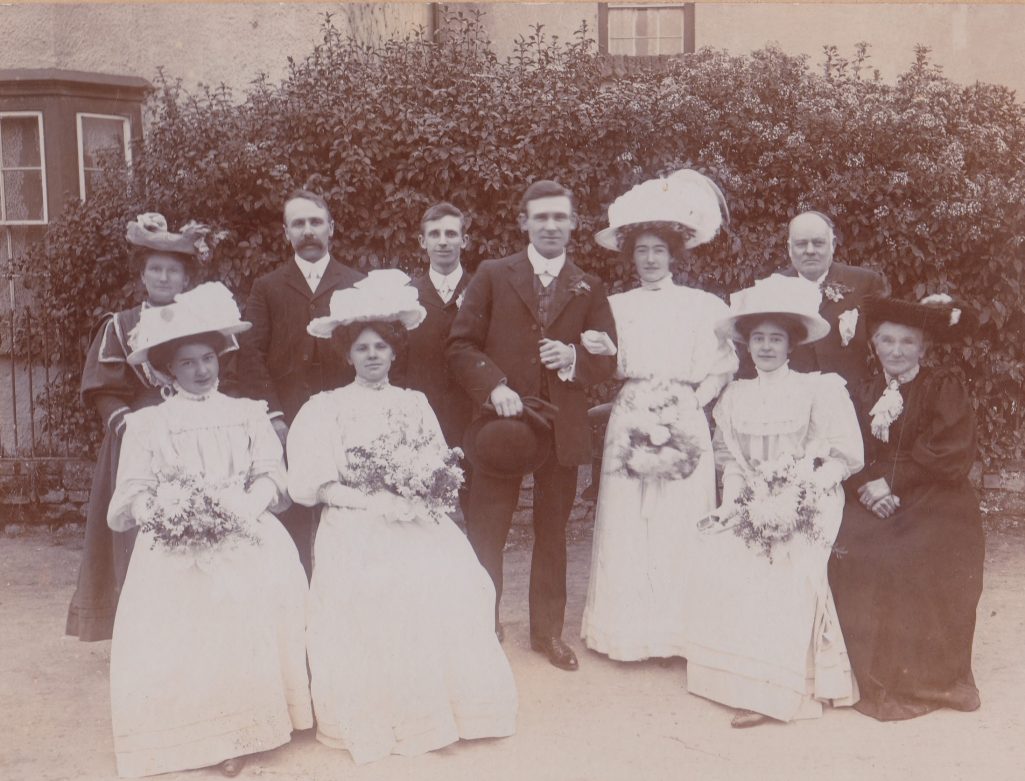 By coincidence we had three Somerset weddings involving grandparents in which one of the couple was named HARRIS. They ended up all being long-lasting, celebrating golden, diamond and platinum anniversaries respectively.
Bob KELLEY provided the unusual story of a cakestand bought by his parents who were bakers and wedding caterers. The cakestand, which he recovered from France after it had been sold out of the family, features in a number of weddings from the 1960s to the recent past.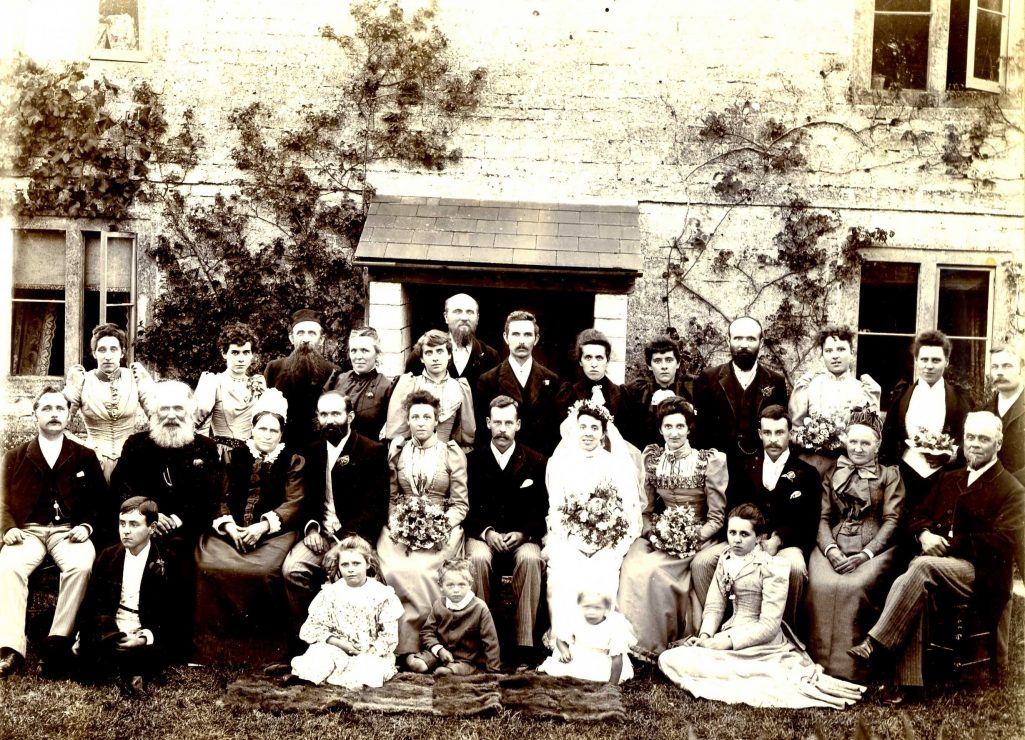 The oldest actual wedding photo on view comes from Carolyn SCALES who sent in a family group picture featuring Emma ORAM and Alfred HINXMAN, the future mayor of Salisbury, taken in Somerset in 1892. There is an even older photo from Pamela LYDFORD of her Somerset-born great-grandfather Richard LYDFORD who married Emily DAY in 1879 before emigrating to New Zealand. However, the picture of the couple was not a wedding photo as such though it was taken at around the time of their nuptials.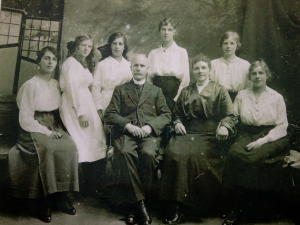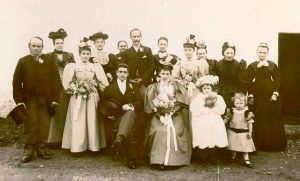 We have mystery photos, a set of pictures being offered to anyone who can identify the principal subjects and many more besides. All in all, we hope it represents a fascinating look at weddings through the years.
Elsewhere in the journal are other interesting tales, notably the diary of Australian Ralph COLES who trekked through rural Somerset in the 1980s in a long and ultimately successful search for the birthplace and birth record of his grandfather Alfred COLES.
Regular features include 'Somerset Spotlight', this time on Nether Stowey, 'Book Reviews', 'What the Papers Said' and 'Letters to the Editor'. There is also a report on the SDFHS Photographs Project which members are invited to contribute towards.
September's issue will also have a theme. This time it will be on the humble Ag Lab and members will be asked to send in stories and photos of the agricultural labourers in their family tree.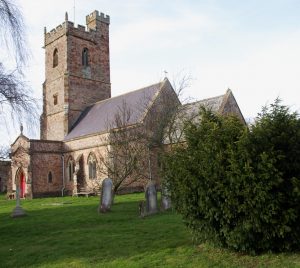 Paul Radford – Editor