The Greenwood Tree – June 2022
Posted on 26th May 2022
The theme of the June issue of The Greenwood Tree, coinciding with national festivities for the Platinum Jubilee, was Celebrations and members responded with tales of golden weddings, jubilee stories and memorial events. Editor Paul Radford previews the edition which will be mailed to members at the end of May and which SDFHS members can already view or download from the Members' Area of the Society's website.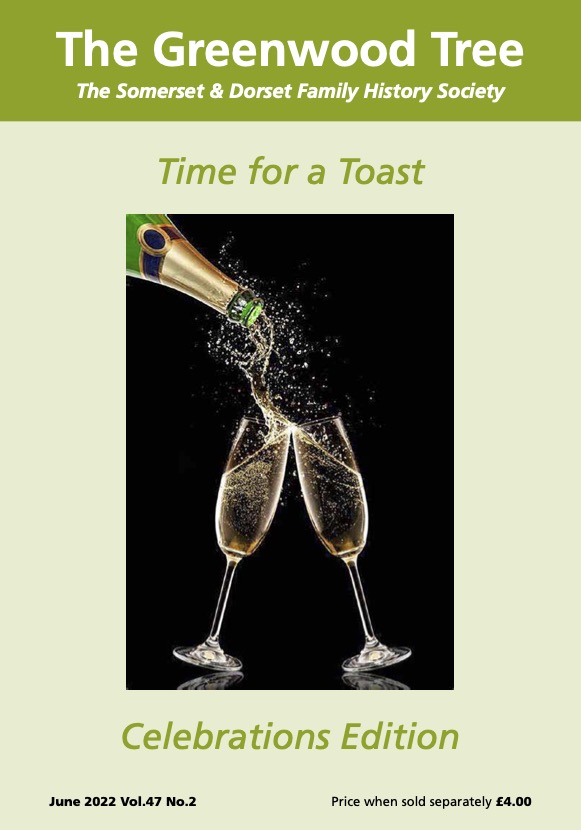 Ron Holley dug out a newspaper report of the grand golden wedding celebrations in 1895 of his ancestors John and Mary Ann Holly who had spent all of their married life in the village of Meare.
Neville Goulton found a series of coincidences with different generations of his Speed-Andrews forebears who all seemed to serve in the navy, run the pub at Castle Cary and celebrate golden weddings.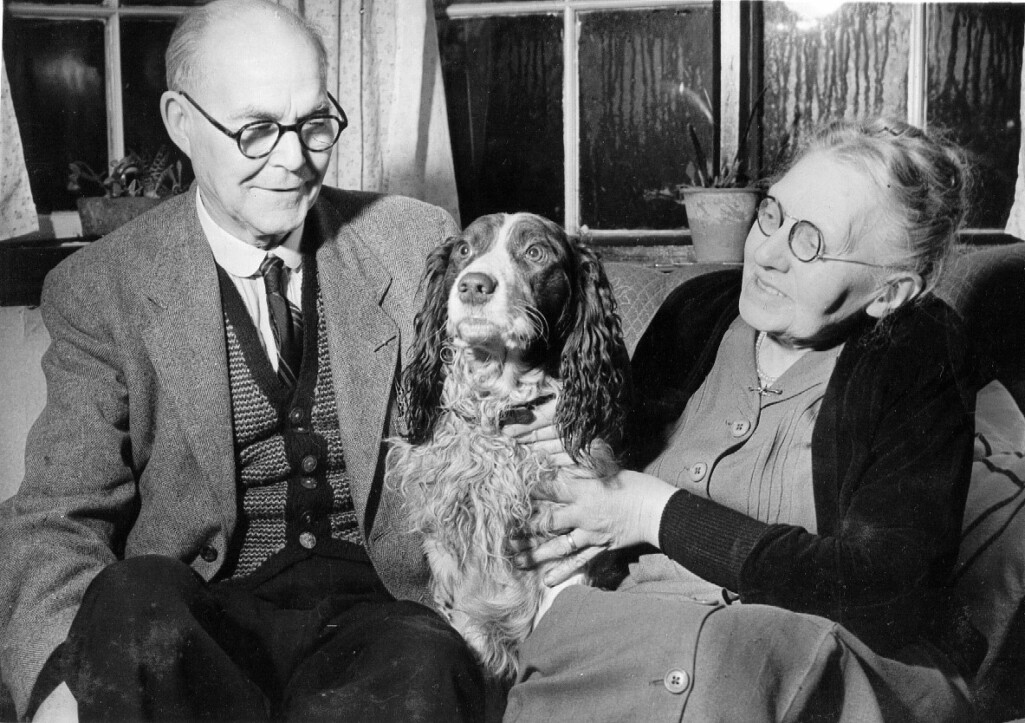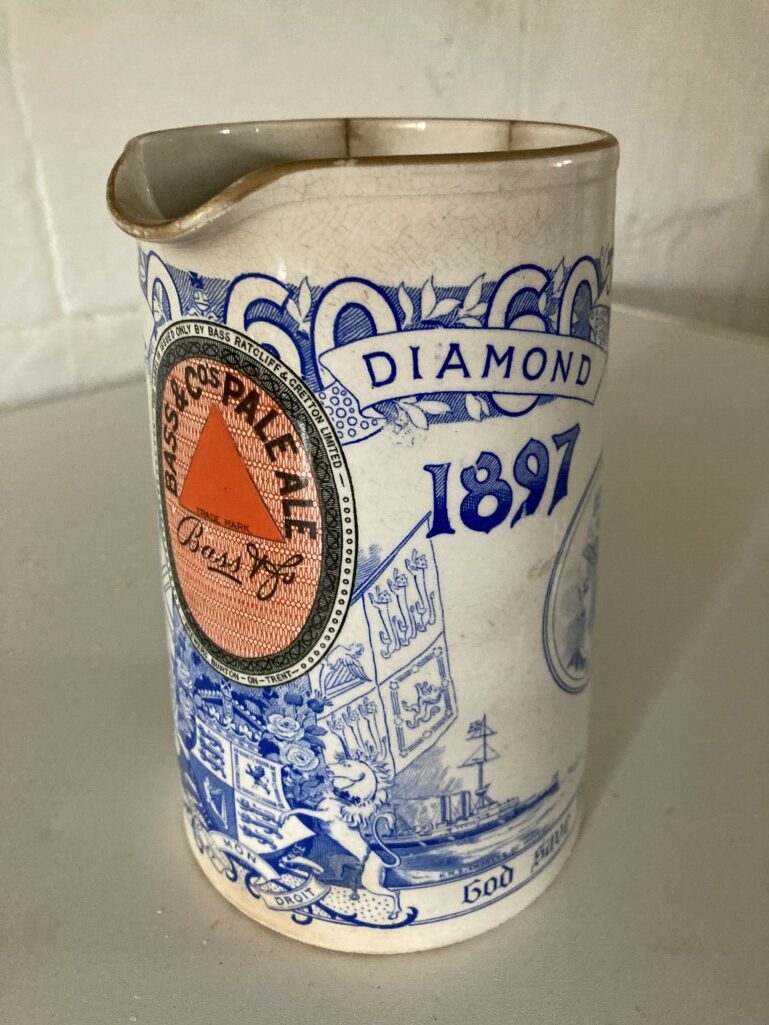 Margery Hookings tells the story of a Diamond Jubilee jug from the reign of Queen Victoria inherited from her great-grandparents and also contributes a report on Broadwindsor residents turning out to mark the death of a Belgian pilot who crashed on Lewesdon Hill during World War Two, a hitherto unknown story.

Other celebration stories include Barbara Hurt finding not one but two centenarians in her family tree, Helen Doble looking back at a family wedding which went ahead despite the disapproval of the groom's mother and Paul Radford remembering his grandfather regaling his family with Old Music Hall songs at his golden wedding.
There are other topics too. Jeannette Simpson gives a fascinating account of the adventurous life of her great-great-aunt Charlotte Slocombe who sailed to Australia as a family maid on a convict ship in 1857. Bob Kelley tries to solve the mystery of Edgar Gillingham, an adopted child who appeared in a wedding photo involving his ancestors, and Richard Smith recalls a severe winter which cut off the village of Plush from the rest of the world.
In the latest of our series in which The Greenwood Tree interviews an invaluable contributor to our Society or its magazine, the subject is SDFHS head of research Dorothy Bower.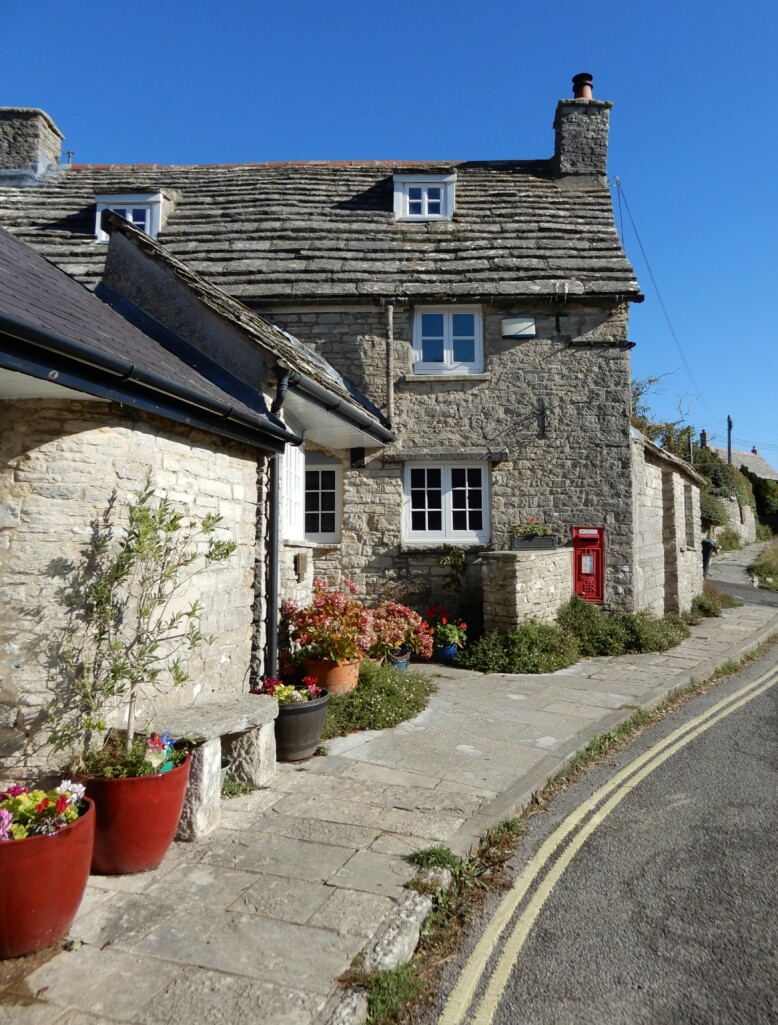 Regular features include Mike Whitaker's Dorset Spotlight, this time on Worth Matravers, the SDFHS Photo Project, Book Reviews, What the Papers Said and Letters to the Editor.
Paul Radford