The Greenwood Tree – March 2020
Posted on 24th February 2020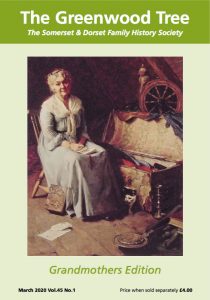 The theme of the March edition of The Greenwood Tree is 'grandmothers', and readers sent in some interesting and intriguing tales of their female ancestors. Editor Paul Radford previews the edition which will be mailed to members at the end of February and which SDFHS members can already view or download from the Members Area of the Society's website.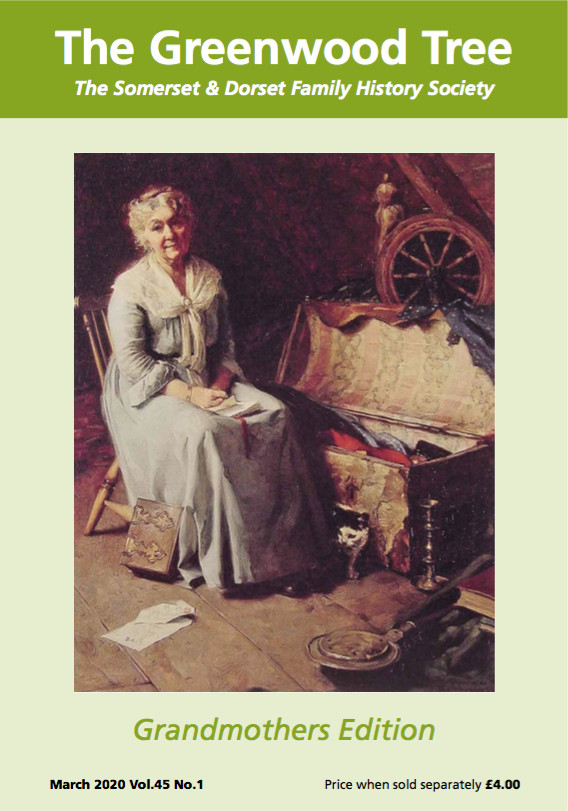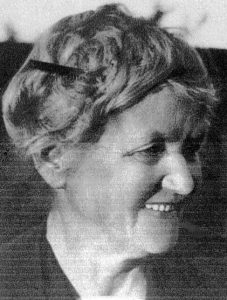 There were plenty of tales of the unexpected in the flood of grandmother, great-grandmother and great-great-grandmother stories which came pouring in. Most of us have fond memories of lovable grandmothers who cared for us when we were small but there were others who did not conform to any kind of cosy normality. Shirley Mundy's grandmother never met her own grandmother as she had eloped to America with a neighbour, leaving behind her farmer husband and two small boys. She never knew her 11 grandchildren and they knew nothing of her. Richard Smith unearthed his Swedish grandmother's dark secret: Augusta Johannson came to the U.K. to escape her past which involved serving four years in jail for infanticide,
Laura Manning tells the story of her grandmother Rose Manning who had the slightly terrifying nickname of 'Grandma the Great'. Rose's grandfather Benjamin Lucraft was a founder member of the International Working Man's Association, working alongside Karl Marx, and was a leading campaigner for free education.
The Greenwood Tree's Editor, Paul Radford, recounts how his grandmother, Ethel Radford, used to regale the family with the tragic yet romantic story of the death of her own Bridport-born grandmother Merina Jones in a fire though his own research turned up a rather different tale.
Bob Kelley's grandmother Clarissa Kelley was born in a Somerset pub and the story of her life links the inn and two other institutions of the time, the adjacent tollgate and workhouse. In another from our selection of readers' stories on the topic, John Townson's search down his female ancestral line took him all over the world from France and Germany to outposts in Australia and North America.
Ted Udall, Peter Meech, Kay Kearsey, John Damon and Roger Totterdell also contribute their grandmother stories while Val Messer and Janet Hall delve even further back in their female lines for the benefit of The Greenwood Tree readers.
There are stories on other topics too. Clare Reeves remembers visiting Ilchester with her father more than half a century ago in search of their ancestors while John and Gordon Templeton detail the rise of the Oake or Oke family from serfs to merchants over a 500-year period. Bob Kelley recalls his own part in the revival of the ancient Byzant Ceremony in Shaftesbury,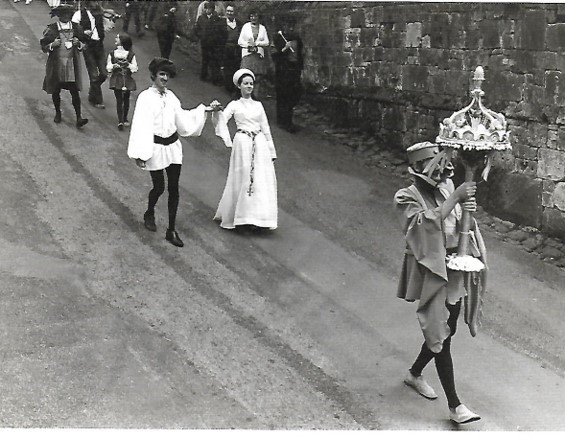 The SDFHS Photograph Project focuses on Somerset with a picture of 23 men in a interesting array of hats near Thurlbear Rectory.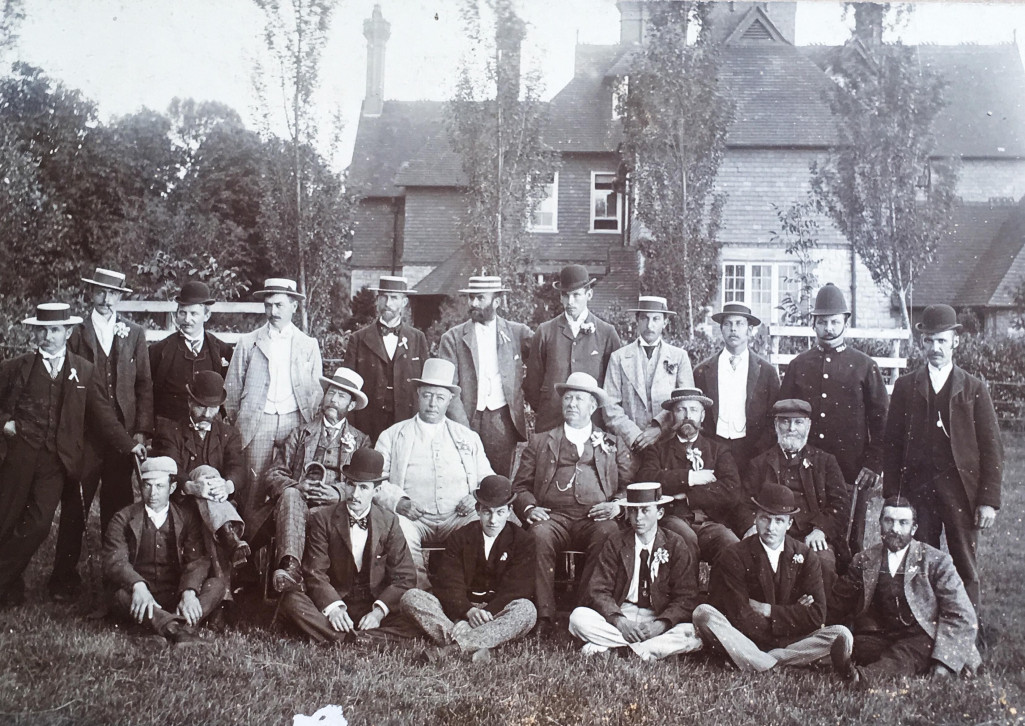 There are other regular features too such as 'What The Papers Said' and 'Letters to the Editor', while this edition's 'Dorset Spotlight' is on West Lulworth.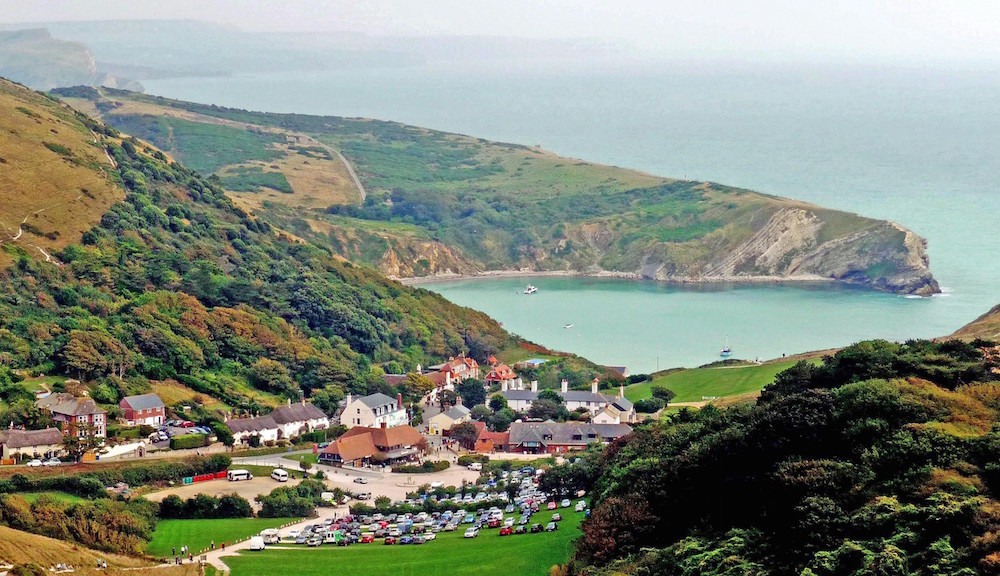 The next edition in June will also have a theme. This time it will be on 'Migration to the New World'. All contributions are welcome, and should be sent by 15 April to [email protected] (NB: new email address).
Paul Radford – Editor