The Greenwood Tree – September 2023
Posted on 28th August 2023
The theme of the September issue of The Greenwood Tree is Unusual Names and Places. Editor Paul Radford previews the edition which will be mailed to members at the end of August and which SDFHS members can already view or download from the Members' Area of the Society's website.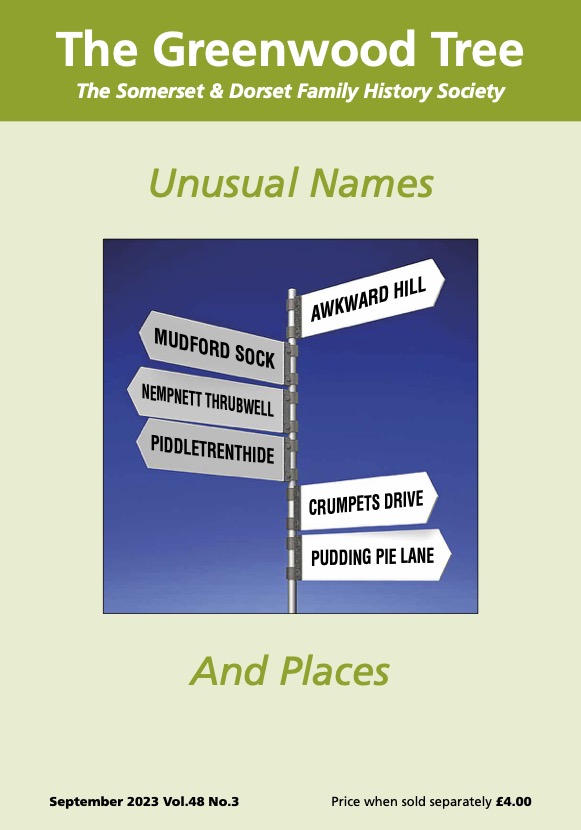 Members came up with some highly unusual ancestral names for this issue of The Greenwood Tree. Alison Johnstone probably deserves a prize for unearthing a Gotobed Gooby in her husband's family tree.  Caroline Custard's search for a family connection in Gussage All Saints revealed a Custard Hill not far from Sweet Apple Farm – and a dessert was born. Robert Barber, former editor of this magazine, found an appropriately named rear admiral called John Bythesea, who turned out to be one of the earliest recipients of the Victoria Cross. Peter Meech discovered a 3Xgreat-grandmother whose first name on marriage was given as Petroville, conjuring an image of a small US town in the 1950s with Chevrolets and Studebakers at its rundown filling station.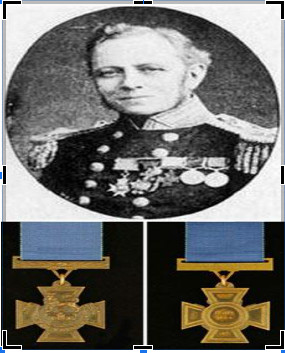 Richard Smith's 4xgreat-grandparents named their 13 children after a bewildering variety of biblical names, including Bethania, Kezia and, best of all, Kerenhappuch. The strangest story was contributed by Andrew Davey who found that a 19th century rector in Ilchester, in an act of political intrigue and retribution, had baptised 22 children with the unusual middle names of Merest and Coffin, which happened to be the surnames of the local MPs.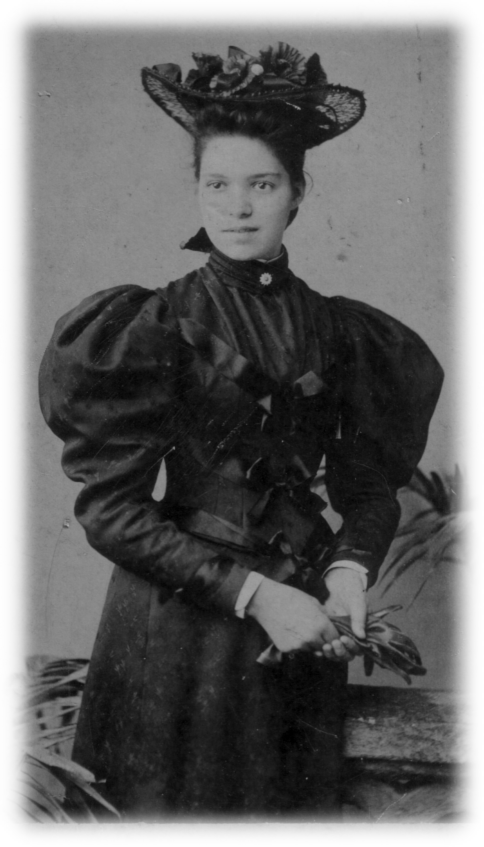 In other highlights, assistant editor Margery Hookings reveals how she came to write a regular column in a national magazine about a fictional Dorset village and its characters, based loosely on the place where she lives. Clare Brown writes about the tragic voyage of John Wines, transported to Australia for stealing but whose ship went down off Tasmania with a large loss of life including his own.
We devote a two-page spread with photos of the new ground floor extension to our Society's Family History Centre in Yeovil and the creation of a Starters Corner.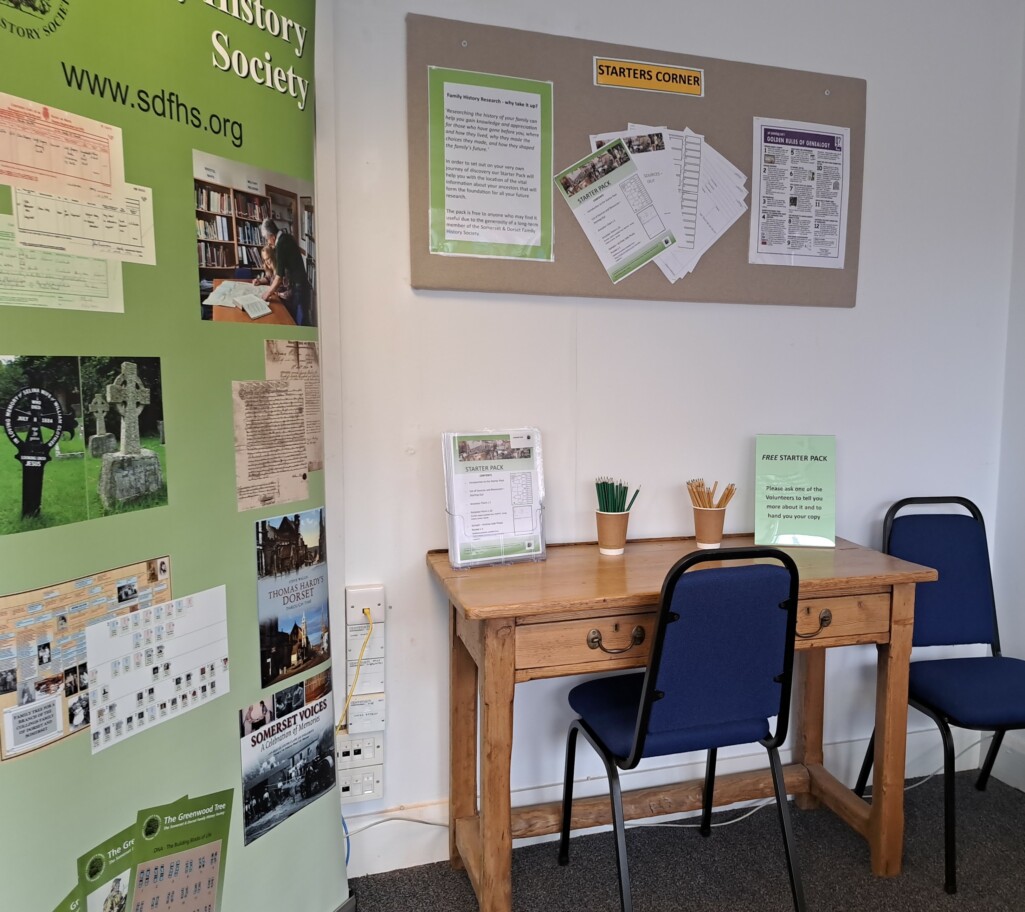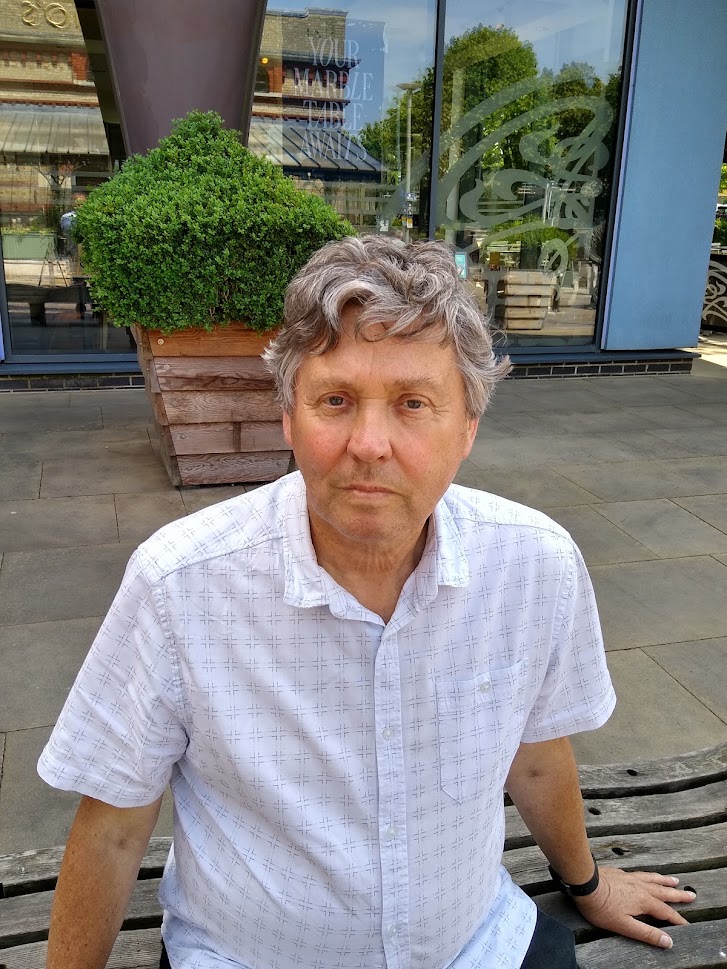 In the latest of our series in which The Greenwood Tree interviews an invaluable contributor to our Society or its magazine, the subject is Dorset author, speaker and journalist Roger Guttridge, another former editor of this journal. Sadly, Roger, who had been ill for some years, died after this edition went to print so our thoughts go to his family and friends. We will pay a proper tribute to him in the December issue.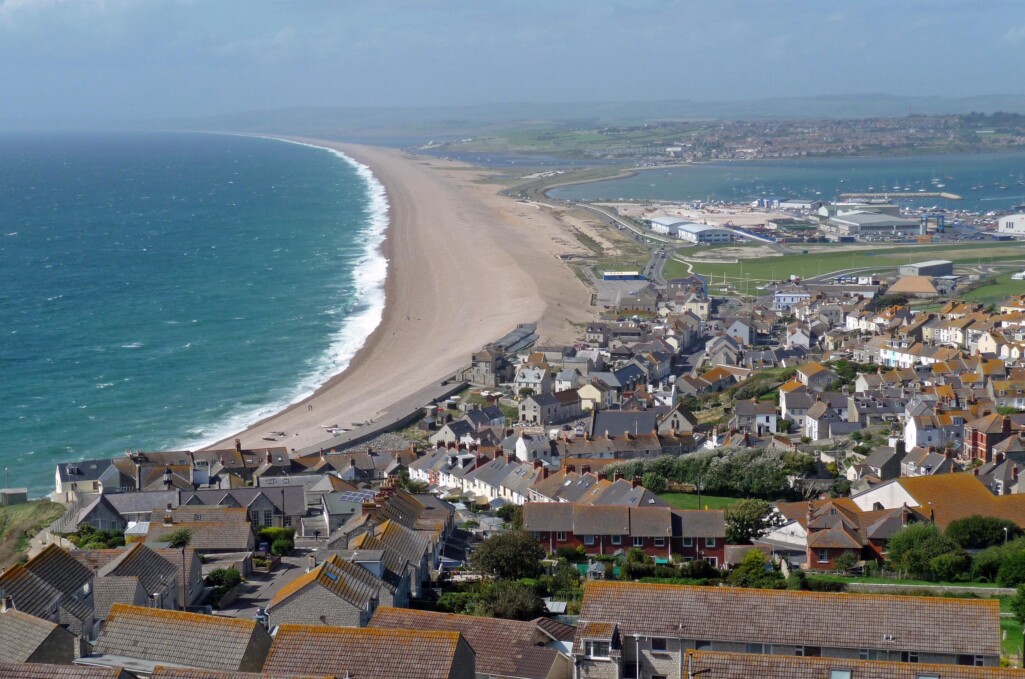 Regular features include Dorset Spotlight, this time on Underhill, Portland, the SDFHS Photo Project, What the Papers Said, Book Reviews and Letters to the Editor.
Paul Radford