WDYTYA? – the last day
Posted on 23rd February 2014
Ann-Marie Wilkinson rounds off her diary with an account of the final day of the show.
Saturday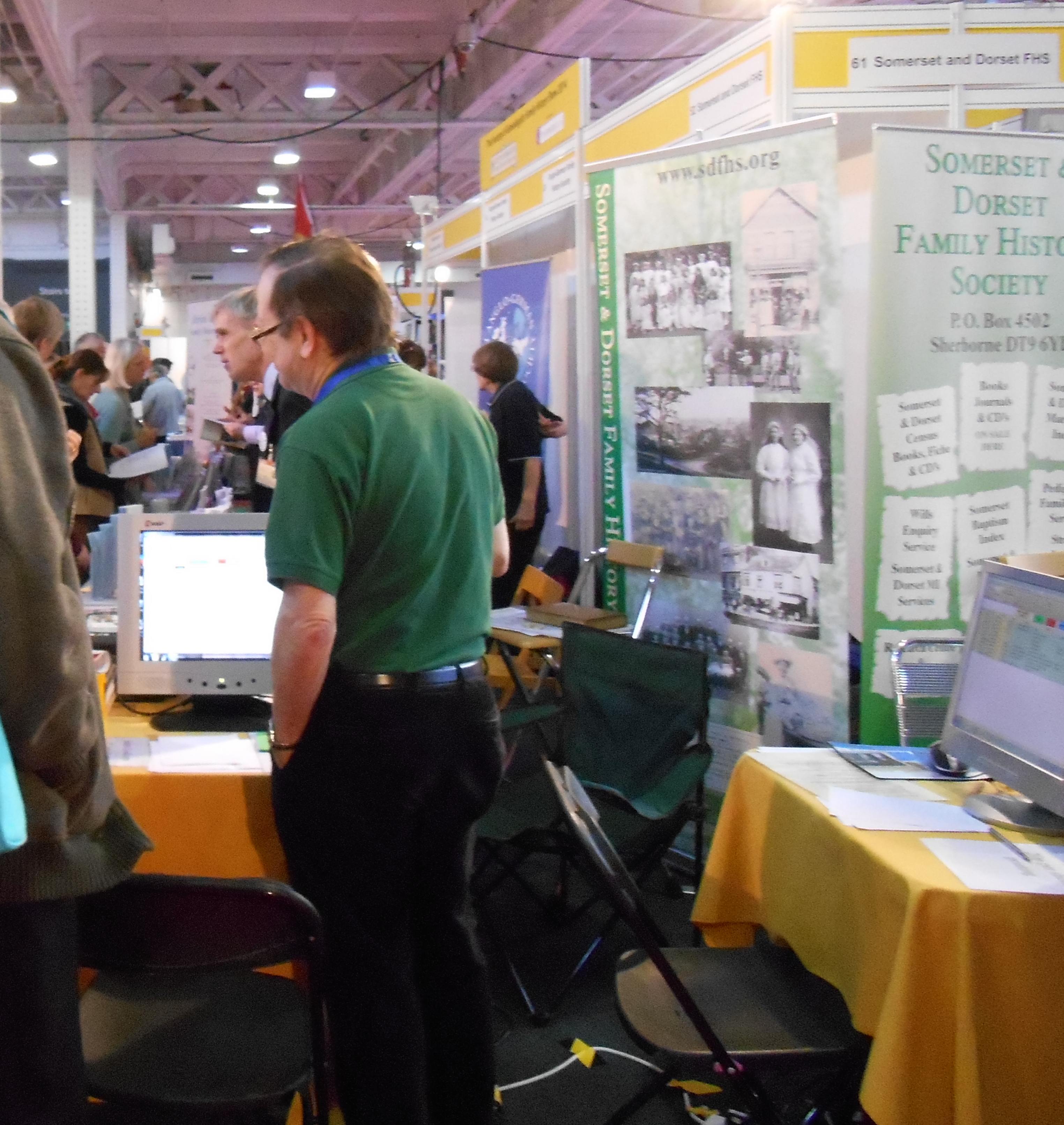 As we had to pack up today, we took Barry's car into Olympia this morning – the journey was much better than on Wednesday morning.  Barry booked the parking online yesterday as it is cheaper to do it in advance,  It also meant that he could drop me off outside the exhibitor's entrance so I only had a short walk.  As we arrived we could see the queue stretching round the corner and the show didn't open for another half hour!
Today was probably the busiest of the three.  We had plenty of people visit the stand and signed up several new members.  Patricia had prepared a number of membership packs so we could give people their first Greenwood Tree and membership number immediately, enabling new members to take something away with them.
Jeremy, Chris and Jane were kept busy with look-ups to our indexes.  We unfortunately had some problems with printing – it turns out that if you connect a printer into one of the USB ports and set it up and then the next time you plug into a different port, it sometimes decides not to work!  So much for 'plug and play'!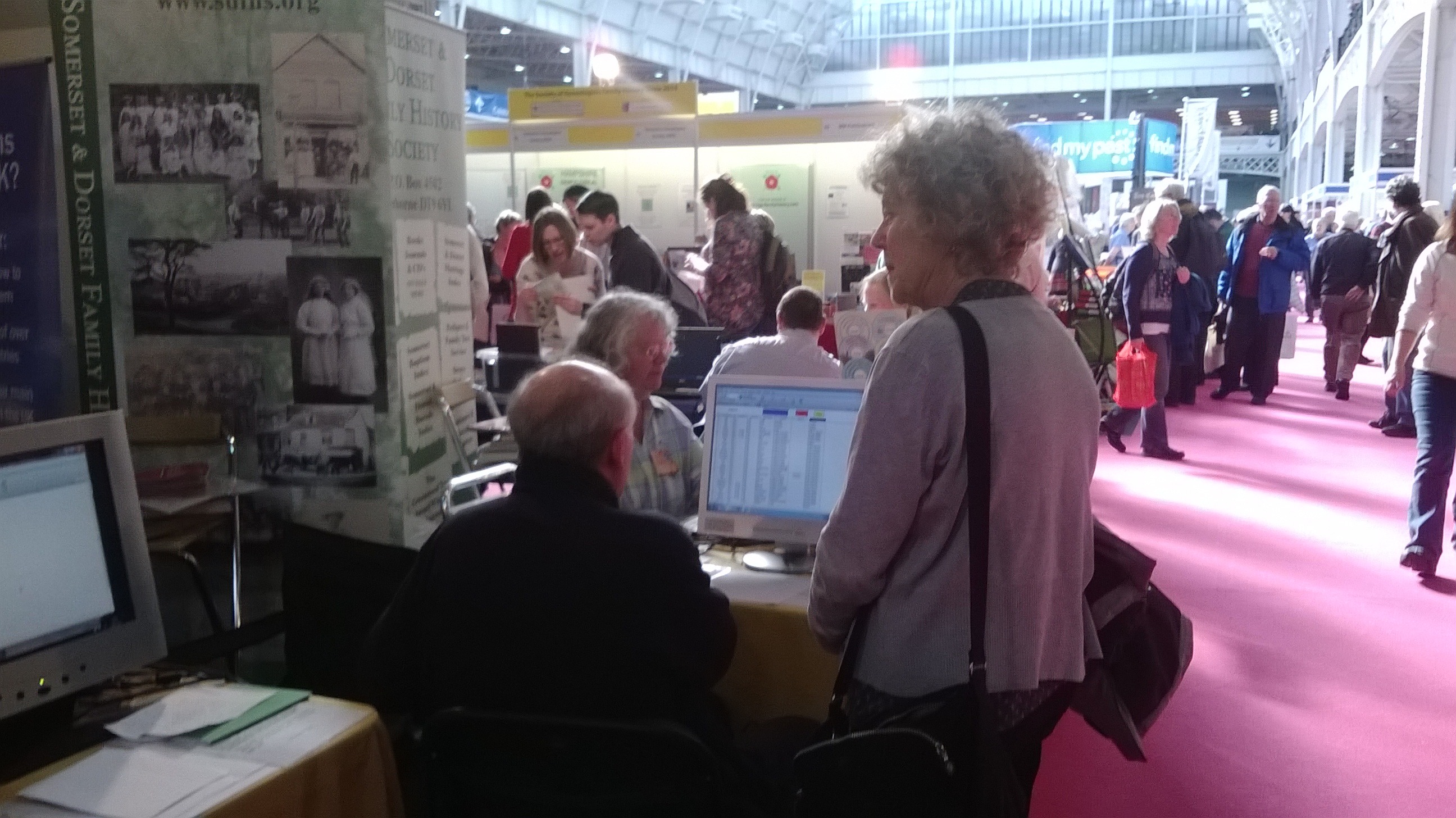 Jane answered many questions about Watchet where she lives, but still managed to find time to talk to the Anglo German Family History Society on the stand next to us as she had found out from newspaper reports that one of her relations was an anarchist and had been accused of plotting to kill the Kaiser!
We also found a source of Contiguous Parish books and we all made a trip to the stand and came back with at least one.  I bet they wondered why they sold out of those for Dorset.
We were busy right to the end of the show and I must say that it can be exhausting, but is very enjoyable.  Several SDFHS members came round just to say 'hello' and it was great to meet them.  However, we could not have done it without those volunteers who got everything ready at HQ .  Thank you to them and all those who helped on the stand.
Ann-Marie Wilkinson