Snapshots in Time – (second in series)
Posted on 12th April 2023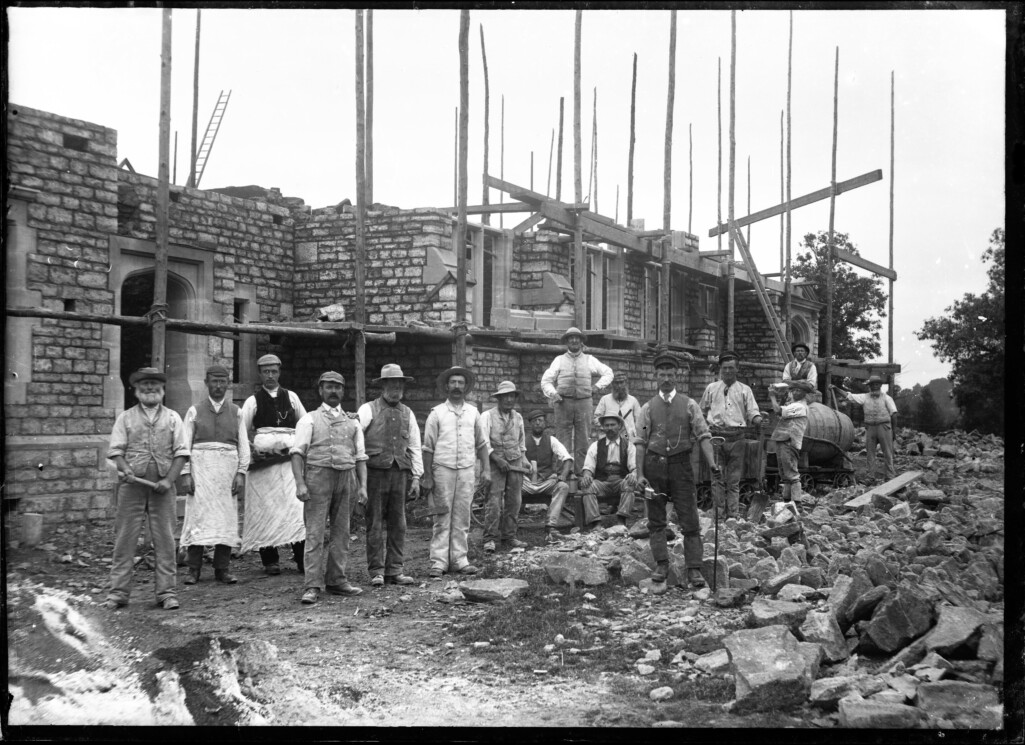 In the first article in this series we looked at some of the old photographs likely taken by Adam Gosney and collected together by George King (1859-1932), Sherborne Abbey Verger from 1892 until 1929. George lectured on Sherborne and Sherborne Abbey to raise funds for the restoration of the Lady Chapel. His photographs, on glass plates and lantern slides, have been located in the library/muniment room in Sherborne Abbey and these have been scanned by Rachel Hassall, Sherborne School Archivist.
The photograph of the building site is fascinating to look closely at now. There are sixteen men working and the job that some of them are undertaking can be seen in what they are wearing and holding. The two carpenters are wearing their customary white aprons and one of them is holding a plane. Every man has a hat on and most have a waistcoat of some sort over a shirt with the sleeves rolled up. They all wear heavy trousers, some tied just below the knee, together with thick soled footwear.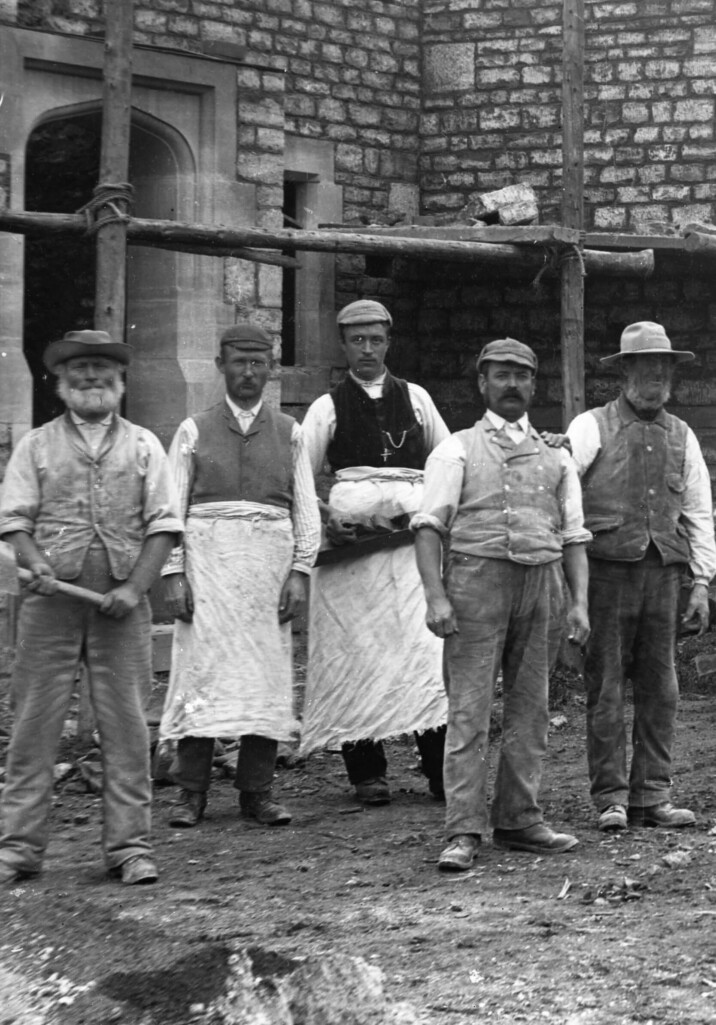 There are four stonemasons holding their hammers and mallets and one man is holding aloft a squared off piece of stone. There is one man with a shovel, one with a heavy looking pole and half a dozen men with no indication of their roles on the site. I consulted with John Damon on what he thought the man in front is likely to be doing. John pointed out that he is the only man with a tie and is most likely the gaffer. He has an oil can for use on a sharpening stone and a metal rod for measuring depth etc. He also has a watch to call 'time' at the end of the working day.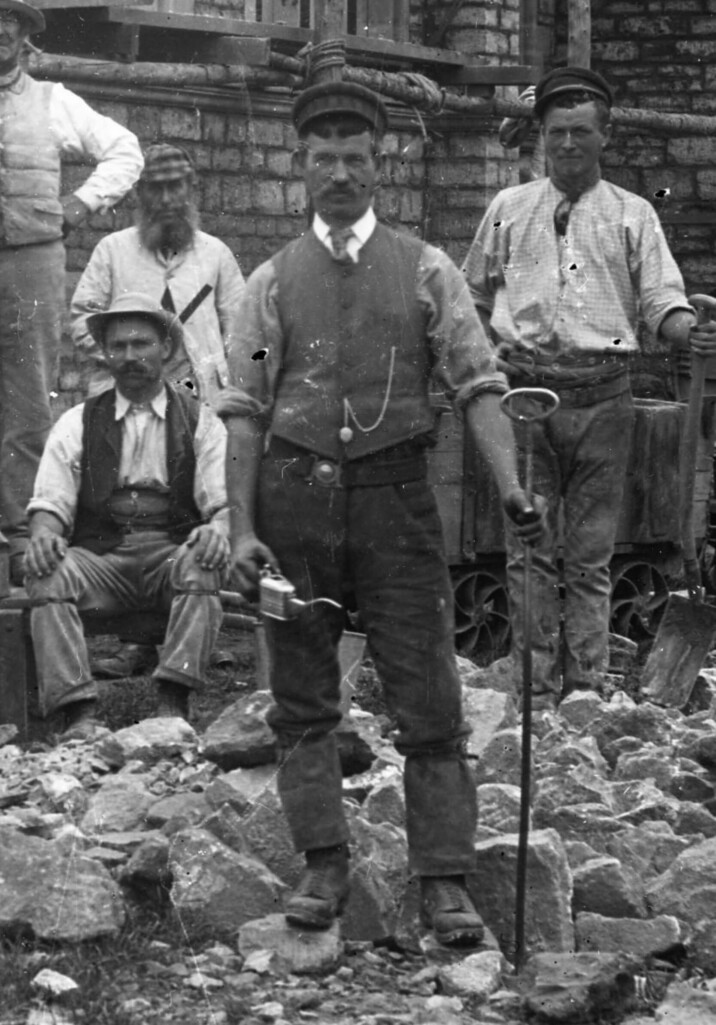 The site is littered with pieces of stone both large and small and it looks quite hazardous to us today. There is a barrel and a tank of water likely for the making of the lime mortar and no doubt this would be the job of a couple of those present. The scaffolding is very interesting and anyone who has witnessed scaffolding being erected today while marvelling at the skill and dexterity of the men and the speed with which they use the modern-day equipment, will find the long thin tree trunks, planks of timber and the rope used to bind the whole lot together eye opening to say the least.
And what of the building itself what could be its future use and where could it be? It is likely somewhere in the Sherborne area. It looks slightly ecclesiastical – maybe a vicarage or a school? It would be very good indeed if someone was to recognise it.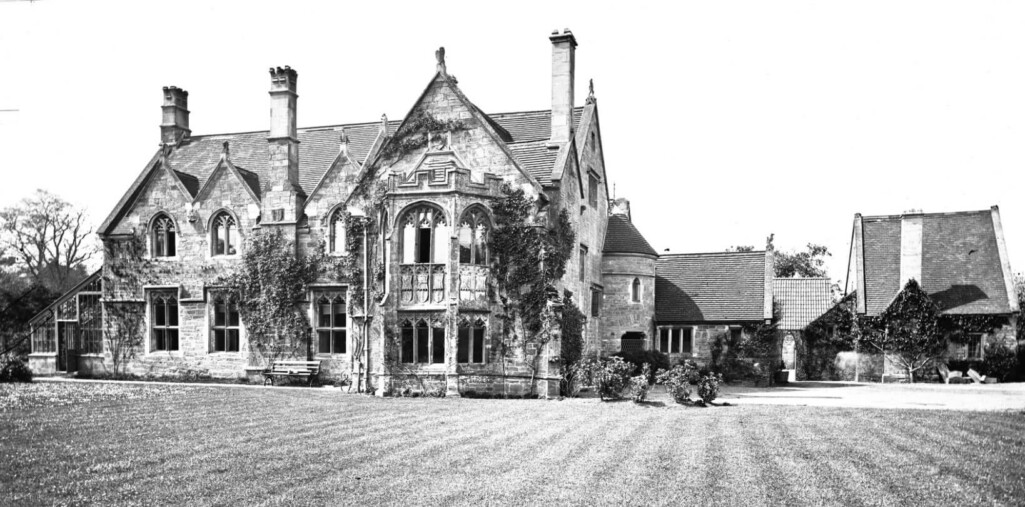 This is a very fine example of the building skills of a long-ago workforce. Once again, the location of this building is a mystery. The skills of the stonemasons are very evident in this building.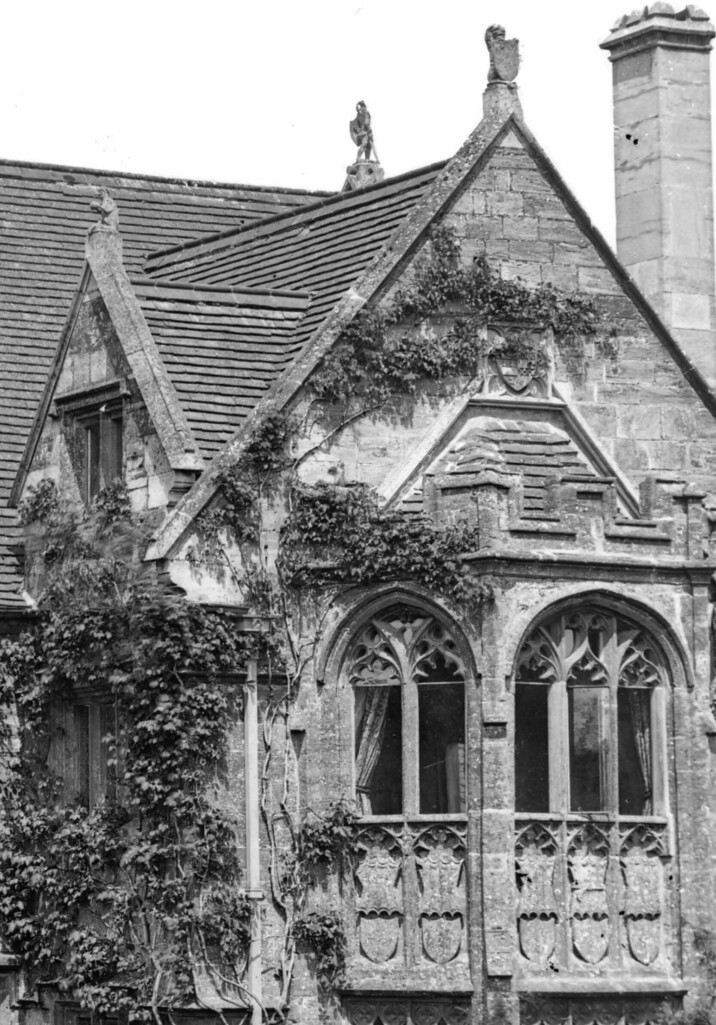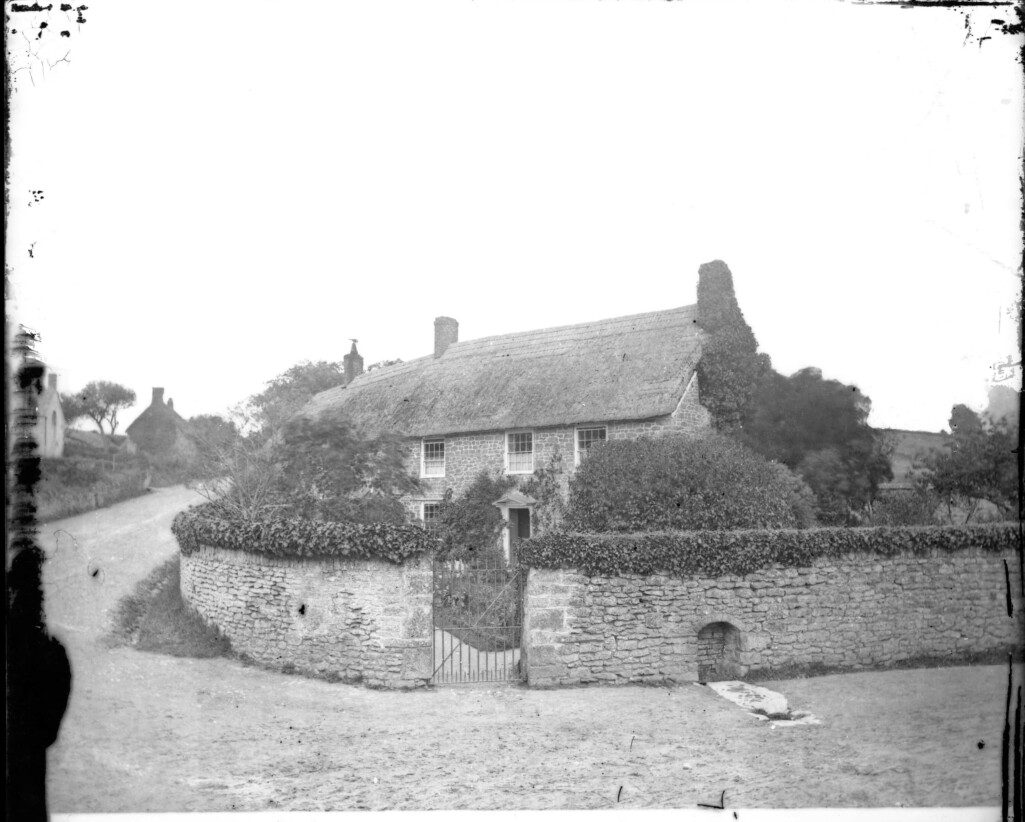 Here is a last unknown building and once again can anyone identify it. Do these three buildings have something in common I wonder? I have a hunch that they might all be vicarages in the Sherborne area but I could be very wrong. Does anyone have any ideas?
---
If you would like, please send us your comment.